5 Wedding Rehearsal Dinner Ideas You Need To Check Out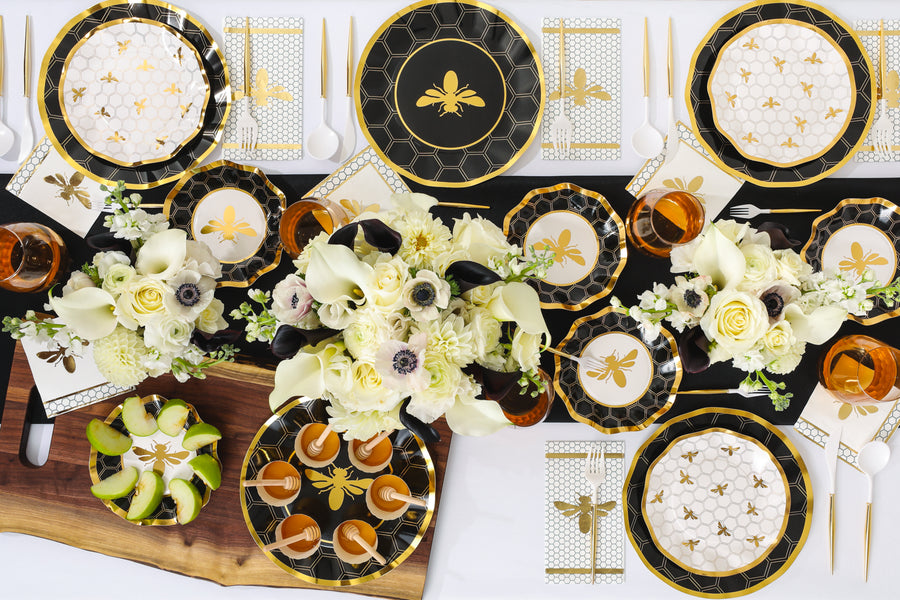 It's not surprising that rehearsal dinners are the most popular pre-wedding event, outdoing even bachelor and bachelorette parties. Rehearsal dinners can give you a more casual and less stressful environment to get together with the wedding party and to celebrate having planned such a major event. 
The rehearsal dinner is a time for giving thanks, celebrating love, and spending time with loved ones. It can also give the happy couple and the wedding party a chance to get to know each other better and to relieve some of the pre-wedding nervousness. 
While it doesn't get as much attention as the wedding, it is still an important event. For this reason, it's important to put some serious thought and effort into planning it. Below, Sophistiplate has a list of ideas to inspire you to plan your perfect rehearsal dinner. But before that, let's quickly go through some things to consider before getting to the planning stage. 
What Happens at a Rehearsal Dinner?
Even though the true purpose of a rehearsal dinner is to, well, rehearse for the big day, it is also a time for the soon-to-be-married couple to celebrate with family and the wedding party. For this reason, there are a few components to a typical rehearsal dinner.
The Dinner Itself
Obviously, no rehearsal dinner is complete without food. For most of human history, food has been the one thing to bring us closer together. It is how we celebrate community, culture, and love. From big events to small celebrations, food is always present. So, on a special day to celebrate love and family, it's no wonder that dinner plays such an important role. 
Gifts of Love and Gratitude
While the wedding day is when the married couple receives gifts from their guests, the opposite happens during the rehearsal dinner. This celebration is a time to give thanks to everyone who helped to plan for the big day and the best way to do that is with gifts. There are no rules for which ones to go with, but personalized gifts always show that extra love and care went into picking them out. 
Speeches and Toasts
Toasts can be the most memorable part of the rehearsal dinner. Unlike during the wedding, rehearsal dinner toasts are not ordered as strictly. Usually, the hosts of the dinner make the first toast. 
After that, the remaining toasts are done between courses in no particular order. The happy couple usually gives the final toast, taking this as an opportunity to thank everyone present for helping with the big day. 
The Cake
Of course, the wedding cake will be served on the big day. However, some couples decide to serve a groom's cake during the rehearsal dinner. This is a tradition that originated in 19th century England, so it's completely optional. However, it's a great option for those who had trouble picking a flavor for the wedding day cake. 
How Much Should Be Spent on a Rehearsal Dinner?
Surveys show that the average rehearsal dinner costs $1,900, which includes the cost of the venue, food, and gifts. While some couples decide to go all-out for their rehearsal dinner, there is no reason why this event can't be more casual. After all, it is a celebration of friends and family, and their presence is the most important thing. 
Traditionally, the groom's family pays for the rehearsal dinner. However, this is one of those etiquette rules that are slowly changing. These days, it's common for both families to split the cost for the event. And if that's not an option either, then the person who pays for the rehearsal dinner is really whoever offers to do it. 
What's the Best Venue for a Rehearsal Dinner?
Once you know how many guests will be at your rehearsal dinner—which should be the number of people in your wedding party plus the family—then you know your approximate headcount. 
This should guide which venue you pick, which could be anything from a restaurant to a country club to even your own backyard. Keeping in mind your budget, choose a place that you and your wedding party will feel the most comfortable in. 
Rehearsal Dinner Ideas
Now that we got the basics of the rehearsal dinner down, let's look at some themes to inspire you for the day before the big day. 
1. A Casual Backyard BBQ
For a laid-back rehearsal dinner, try doing a BBQ in your own (or someone else's) backyard. You can decorate the space with checkered tablecloths, rustic wildflowers, and buffalo check table settings. Bonus points if you have a bonfire at the event.
But the best part of hosting a BBQ rehearsal dinner is the food. You can serve classics such as pulled pork, ribs, coleslaw, and cornbread in a buffet, allowing your guests to indulge as much as they want. This is not only a budget-friendly option but something that will be low-hassle, as well. 
2. A Dreamy and Romantic Picnic
While not as laid back as a traditional backyard BBQ, doing a romantic picnic-style rehearsal dinner can save you a lot of money and effort on the venue. This rehearsal dinner can be held in anyone's backyard if it looks romantic enough. Another option is to rent out an outdoor venue, such as a small park or botanical garden.
You can decorate with delicate flowers and string lights. The decor should be whimsical, reminding your guests of a romantic garden. Set up blankets in a green area for the dinner to have the true feel of a picnic. For the food, you can serve picnic favorites such as mini sandwiches, which you can fit into small baskets. 
3. Sophisticated Rehearsal Dinner
If you want something traditional, then the colors of white and gold with traditional decor will be your best bet. While a traditional venue, such as an outdoor restaurant, banquet hall, or a country club will be the best option, this rehearsal dinner can also be at home. 
Catering—coupled with a cocktail hour, hors d'oeuvres, several meal courses, and dessert—will impress your guests and set the tone for your big day. Servers dressed in traditional black-and-white uniforms will add a touch of sophistication to the event and free up the wedding party to enjoy themselves. And of course, formal attire for the couple and wedding party will make the event super sophisticated.
4. A Glamorous and Glitzy Event
If you want your event to be extra glamorous, then try a glitzy rehearsal dinner. This event is all about dark, rich colors and gold accents. You can serve champagne from crystal glasses and serve delicacies such as caviar and foie gras. 
5. Rehearsal Brunch
Because the rehearsal dinner is done the night before the wedding, it's understandable that you might worry about being well-rested for the big day. If you want to spend the night before your wedding relaxing, then try doing your rehearsal ceremony in the morning and following it up with brunch.
Hosting your rehearsal brunch at a restaurant is always a great idea, but don't let that deter you from bringing the celebration home. Bright, happy colors can be at the center of your decor. You can have a mimosa bar and all kinds of delicious brunch foods, such as pastries, mini parfaits, and classics such as eggs benedict. 
Time To Get Planning
Hopefully, by this point, you see why rehearsal dinners (or brunches!) are so popular. They're a great way to celebrate everything your friends and family have done to help you prepare for the most important day of your life. 
And absolutely anyone can have a rehearsal dinner that fits their budget, taste, and traditions. If you are considering having a rehearsal dinner, your options for the theme, venue, food, and decor are endless. Sophistiplate is here for all your decor and serving needs when it comes time for the big event. From napkins and serveware to wedding-themed decor, we've got everything you need. 
Have fun and happy planning!
Sources:
The Joy of Food | National Geographic 
The History of the Groom's Cake | Martha Stewart 
This is How Much is Costs to Host a Rehearsal Dinner | The Knot
---