8 Unique 50th Birthday Party Ideas for Men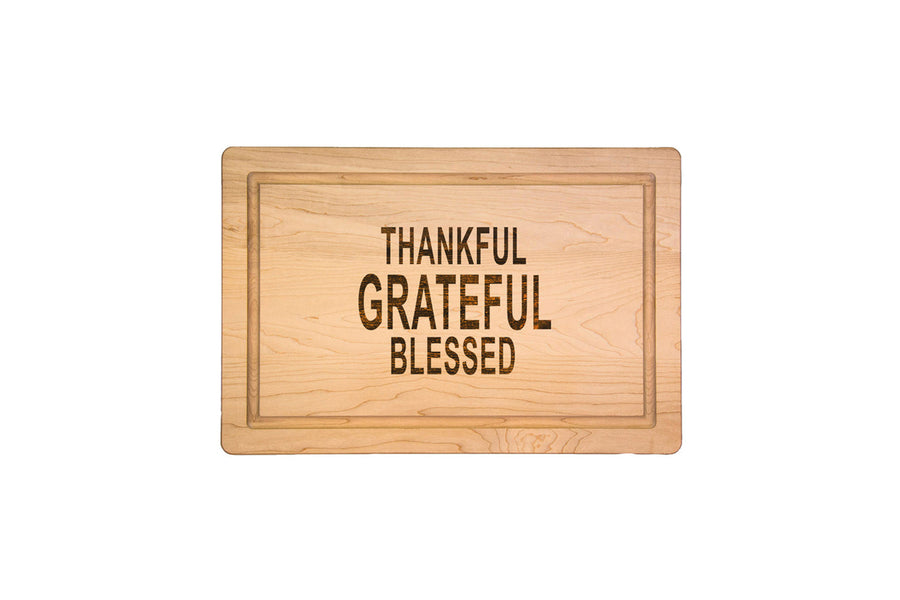 A 50th birthday is an important milestone in someone's life. On the one hand, they have experienced so much—this gives them plenty of accomplishments to be proud of. On the other hand, they have so much more to achieve and to look forward to. 
So, if a man in your life is celebrating his 50th birthday soon, then you want to make their celebration as special as possible by throwing an extravagant birthday bash. To help get you started with the party planning, here are eight 50th birthday party ideas for men from Sophistiplate. Read on for some inspiration!  
1. Pick an Impressive Venue
The most important factor in planning a unique 50th birthday party is to pick the right venue. Your party space will significantly impact the look and feel of the party; for this reason, we'd put a lot of thought and effort into picking the one that's absolutely perfect.
If you want the party to be more laid-back, then hosting the party at home should be your go-to. If the party takes place during the warmer months, then take advantage of your backyard or your pool to bring the party outdoors. However, if space is an issue, then we recommend renting out a gorgeous home for the night. Bonus points if it comes with luxurious amenities, such as a hot tub!
To make things easier for yourself, you can also consider renting out a professional venue, such as a bar, restaurant, or catering hall. Usually, this means that all the party elements—such as the food, table service, and clean-up—will be taken care of. All you'll have to do is show up!
2. Choose a Sophisticated Theme 
The right theme will make your party a sight to behold. While we traditionally associate party themes with holidays such as Halloween, there's no reason why you can't have a party theme for a 50th birthday party. Some sophisticated options to consider include: 
Great Gatsby
All the glitz and glamor of the Roaring Twenties can be neatly packaged into a 50th birthday party theme. To accomplish it, deck out your space in plenty of black and gold decorations, set up a champagne tower, and ask your guests to show up in their fanciest garb. Bonus points if you play some popular tunes from this time period (or just hire a live jazz band to perform!). 
James Bond 
To keep things as slick and sophisticated as our favorite 007 agent, why not consider a James Bond theme for the stylish man in your life. A must-have for this theme? A martini bar—with the cocktails shaken, not stirred. 
Spruce up your party space in sleek and modern decorations, making sure to stick to neutral colors. Ask the guests to show up in their best tuxes or evening gowns. And don't forget to take plenty of photos of your fancy party!
Night at the Casino 
If you can't make it to Sin City for the 50th birthday bash you're planning, then you can definitely bring at least some Las Vegas elements with you. 
Most importantly, you should set up a poker table—this is especially the case if your guests are avid poker players. To decorate, blow up plenty of red and black balloons, hang up card-themed banners, and set up an extravagant cocktail bar. 
Brew Bash 
If the man in your life is a big fan of craft beer, then you can center the party's theme around their favorite beverage. Set up a selection of unique craft beers for the guests to try. Because different types of beer are enhanced with the right glassware, make sure that you serve your beer using the right glasses. You can even make personalized beer glasses to give out as party favors. 
Of course, no beer tasting is complete without the right food. Take a page out of Germany's (beer) handbook and serve some classic food pairings, such as different varieties of sausage, hard and soft pretzels, and condiments such as mustard. 
Gourmet Cookout 
If the man in your life appreciates a more laid-back party scene, then a backyard cookout will make for the perfect party theme. But while the party theme may be laid-back, there's no reason the food has to be the same. 
Show off your culinary skills by putting a gourmet spin on barbecue classics. We'd go for dishes such as grilled lamb chops, corn-on-the-cob with maple-infused butter, and smoky burnt-sugar beet cornbread. Make sure to set up a beautiful tablescape to really elevate the party ambiance. 
3. Set Up a Cigar and Whiskey Bar 
Instead of a cocktail bar, we'd recommend splurging on aged whiskey and scotch for a truly elevated drinking experience. Set up a table with a dark tablecloth and lay out everything that you need: the whiskey (of course), whiskey glasses, a bucket with ice, a pair of tongues, and plenty of garnishes to enhance the flavors of the whiskey, such as lemon twists and Maraschino cherries. To really enhance the experience, consider accompanying the whiskey with some cigars. 
4. Start the Meal With Meat
If the man in your life loves meat, then you have the perfect idea for the appetizer, main course, and even dessert (chocolate-covered bacon, anyone?). To make it super fancy, you can create a charcuterie board with all of his favorite meats and cheeses. If you want to keep it more low-key, then meat on a skewer (such as these food picks) will make for an easy and satisfying snack. 
5. Serve a Fancy Multi-Course Dinner 
Whichever direction you choose to take the party, no one will protest against an extravagant dinner with multiple courses. Start out the night with a cocktail hour, making sure to serve plenty of wine and hors d'oeuvres to whet your guests' appetites. During the dinner, create an aura of sophistication by serving a soup course, a salad course, and an entrée. For dessert, nothing is more elegant than a mini-pastry display—with a dessert wine to accompany it. 
6. Finish With a Boozy Dessert 
Speaking of dessert: You can put a unique spin on cakes, pastries, and candies by infusing them with liquor. Of course, if you're ordering your sweet treats from a bakery, then this can be easily done for you. However, if you're taking matters into your own hands, then doing this is much easier than it looks—we promise! As a bonus, it will allow you to make your boozy creations exactly as you want them. 
7. Hire a Professional Photographer 
A 50th birthday is a huge milestone in someone's life. Make sure to make plenty of memories of this special day by taking plenty of photos. While we're totally confident in your photography skills, it might be hard for you to document every part of the birthday celebration while also hosting the party and trying to have a good time yourself. 
For this reason, we highly recommend hiring a professional event photographer to take photos. Just think of the high-quality candids that you'll end up with! After the party, you can keep the excitement going by sending high-quality photos to all of your friends.
If hiring a professional photographer isn't an option, then enlist a camera-savvy party guest to take photos while you attend to your hosting duties. With the high quality of our phone cameras, we're sure that you'll be barely able to tell they weren't taken by a professional!
8. Give Them an Experience They Won't Forget 
Opening gifts is a fun part of any birthday party. We'd set aside some time at the end of the celebration to have the guest of honor open his gifts in front of everyone. Bonus points if you can record this on video!
Of course, as the host of the party, you want to give a gift that's as extravagant as possible. While material possessions are always welcome, gifting the guest of honor an experience will more than impress them. And since it is, after all, their 50th birthday party, why not gift them an exhilarating experience that they'll remember for years to come? 
Some of our favorite ideas for a thrilling experience include a helicopter tour of their favorite city, a hot air balloon ride during sunset, a package of motorcycle lessons, and—for the daredevils amongst us—a skydiving trip. 
Celebrate His 50th Birthday in Style
A 50th birthday party celebrates an important milestone in a man's life. If a special man in your life is turning 50, then throwing a sophisticated birthday party is the best way to celebrate. We're sure that with Sophistiplate's unique party tips and high-quality party supplies, the party you throw will be a sight to behold.
Our Sources: 
The Roaring Twenties: A Playlist | Cambridge University Press 
Smoky Burnt-Sugar Beet Cornbread | The Wall Street Journal 
Chocolate-Covered Bacon Recipe | Spruce Eats 
---