Top 8 Birthday Party Ideas for Teens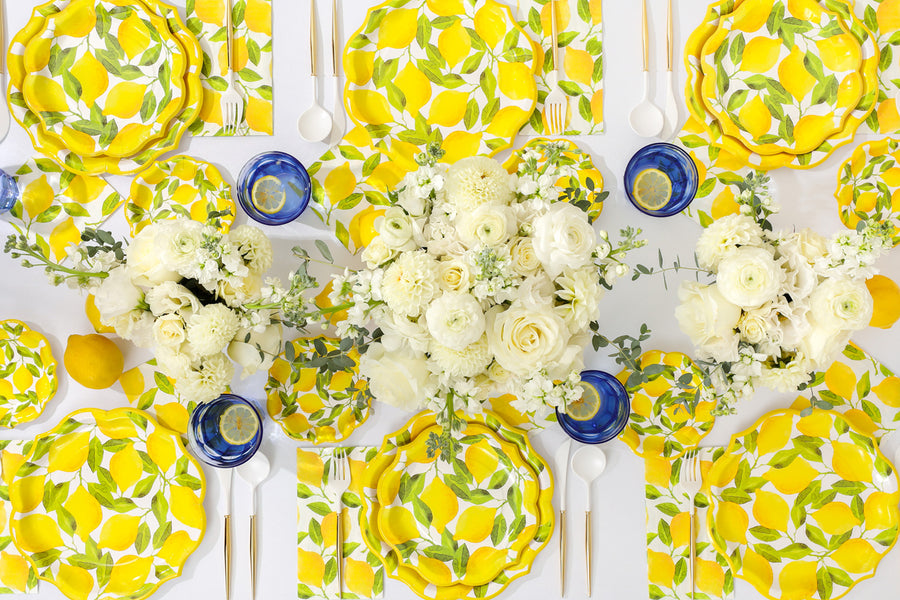 Throwing a birthday party for teenagers can get complicated. Between their newly-emerging personality, peer pressure, and social media, teenagers definitely want more from their parties than just cake and balloons. 
To really impress your teen and their friends, it's important to take some time to think about choosing the perfect party theme. To get you started, here are eight birthday party ideas for teens that are sure to be a hit. 
1. Screen a Blockbuster Movie
A movie night is the perfect activity for teenagers and can take some of the pressure off you—the host—for making sure that everyone is having a good time. Here are some ideas to make this experience unforgettable. 
Take a vote on which movies your child and their guests would most like to see. Here are

some ideas

to get you started.  
Buy (or rent) a projector and a screen. While renting is the cheaper option, buying one will give you many more movie nights in the future. If getting a movie screen is not an option, then you can easily substitute it with a white bedsheet. 
Serve plenty of movie snacks like popcorn with various toppings. Since it's a birthday, play around with fun add-ins like colorful sprinkles. Serve them in these

large baking cups

for the perfect Instagram post. 
Make sure there's plenty of comfortable seating, such as beanbags, rugs, and blankets. Add plenty of pillows for extra comfort. 
Set the mood with the right lighting. Decorate the space with plenty of string lights and dim the lights for the perfect movie-watching experience. 
2. Make a Splash With a Pool Party
If you have a pool in your backyard and it just so happens that your child's birthday takes place during the warmer months, then a pool party is a no-brainer. Here are some ideas for making it epic. 
Make sure to have plenty of pool props such as colorful floaties for a super-Instagrammable effect.
Have plenty of lounge chairs around the party for guests to lounge and relax. 
Serve up mocktails, such as virgin piña coladas. Pop in some

colorful straws

for an added effect. 
Bring out a volleyball for some fun pool games. 
Give out colorful sunglasses as party favors. Make sure to take plenty of photos of the guests wearing them around the party!
3. Chef It Up at a Pizza Party
Is there a food more universal than pizza? Make it the centerpiece of your teen's birthday party by following these tips: 
To keep things easy, buy pre-made dough from your local pizzeria. Of course, we're never against

making your own

. 
Teach your child and their guests how to bake pizza using a

professional pizza peel

. Take plenty of photos and videos of their culinary creations!
Lay out plenty of toppings with which to experiment. Don't forget about the guests with dietary restrictions and try to offer plenty of options that are vegan, dairy-free, and gluten-free. 
Serve a few dishes to accompany the pizza, such as salad. 
Don't forget about dessert! To keep in line with the party's theme, we'd make a dessert pizza to finish off the meal. 
4. Keep It Laid-Back With a Backyard Barbecue 
A backyard barbecue is the best way to keep things low-key while offering plenty of delicious comfort foods to nosh on. Here are some ideas for pulling it off. 
Plan a menu with plenty of BBQ classics, such as burgers and hotdogs. Make sure there are plenty of delicious sides, such as coleslaw, mac & cheese, and corn-on-the-cob. Lay everything out on the table for taking #BBQ snaps. 
Start a bonfire for keeping warm—and, of course, making s'mores! Keep safe by following

these suggestions

for building a bonfire. 
Spruce up the place with plenty of decorations, such as string lights, balloons, and birthday signs. 
Suggest playing classic outdoor games, such as trivia or truth-or-dare. If you have any scary stories, entertain the guests by telling a few when the sun sets. 
Make sure to have a music playlist with plenty of laid-back music to add to the backyard vibes. You can have your teen and their guests collaborate on a playlist so that only their favorite songs play all night. 
5. Throw It Back With a Slumber Party 
Slumber parties are the stuff that childhood is made of. Make it an extravagant one by following these tips:
Clear out the biggest room for the slumber party. This is most likely to be the living room. If your budget allows for it, you can also consider renting out a hotel suite. Not only will this be super impressive, but you'll avoid having to clean up after!
Set the ambiance by introducing plenty of decorations, such as string lights, paper lanterns, and birthday balloons. Make sure to keep everything in a soft color to add to the slumber party ambiance. 
Consider turning the slumber party into a spa party by laying out face masks, massage cream, nail polish, and anything else that can be used for some extra pampering. You can even hire professionals to come to your home for a few hours to give the guests a true spa experience.
Lay out plenty of sweet treats for around-the-clock munching, such as cookies, muffins, and mini pastries. To make it truly impressive, serve it on a

decorative cake stand

. Don't forget to take plenty of photos before you dig in!
6. Go Camping (In Your Backyard)
Just like a regular slumber party, but with a twist! Here's how to give your guests the ultimate camping experience without leaving home. 
Set up a tent (or several) in your backyard for your guests to spend the night in. You can rent these for the day. Make sure to have plenty of sleeping bags, warm blankets, and fluffy pillows set up so everyone feels super comfortable. 
To create a cozy ambiance, consider playing around with the lighting. We love string lights because they can bring a cozy look and feel to any space. If you want, you can forego the lights completely and give your guests flashlights for the ultimate camping vibes. 
You can choose to cook all the food beforehand and serve it during the night (make sure to use

disposable plates

to avoid cleaning up). Alternatively, you can enlist the guests in some campfire cooking. With an iron cast skillet, you can make

plenty of meals

right over the open fire. For dessert, don't forget to roast some marshmallows!
7. Escape Room 
If you want to keep your guests engaged during the party, then playing escape the room is one of the best ways to achieve this. Here are some tips for turning this activity into a birthday party.
Pick the type of escape room that will be the most fun for teens, such as a zombie theme for added thrills. 
Decide on whether you will meet the guests at the event venue or at your home before heading there. We recommend meeting beforehand in case you want to collect birthday presents and leave them at home. 
If you're serving dinner, make sure to have the table setting set up so you can get right to feasting after you get back. We recommend our

Confetti Table Setting

for festive birthday vibes. Make sure to have an impressive birthday cake for the perfect finish to the evening. 
8. Spend a Day at the Amusement Park 
Spending the day at an amusement park will ensure that your child and their guests always have something to do. Here's how you can make this party extra-thrilling: 
You can choose to supervise the party attendees or let them roam the amusement park as they wish. If it's the latter, a nice touch would be to give the guests some money to be able to buy plenty of drinks and snacks.
Dine on amusement park classics, such as hot dogs, burgers, and—let's not forget—giant turkey legs! Depending on the amusement park, you can bring along your own tableware to make things look

extra festive

.  
Keep up with the party theme by eating funnel cake for dessert. Some amusement parks will allow you to bring your own birthday cake with you. However, if that's not an option, then feel free to put some candles into funnel cake and finish off the evening with this sweet treat. 
The Coolest Teen Birthday Party With Sophistiplate 
Throwing a birthday party for teens requires a bit of thought and effort. However, we're sure that with the above ideas, your teenager—and, most importantly, all of their guests—will be super impressed. If you're throwing a teen birthday party, then Sophistiplate has your back with everything you need to make the event as cool as it can be. 
Our sources:
75 Best Summer Blockbusters of All Time | Rotten Tomatoes 
Roberta's Pizza Dough Recipe | NYT Cooking 
How to Make a Bonfire In Your Backyard | HowStuffWorks 
---