Picnic Essentials for Your Next Outdoor Party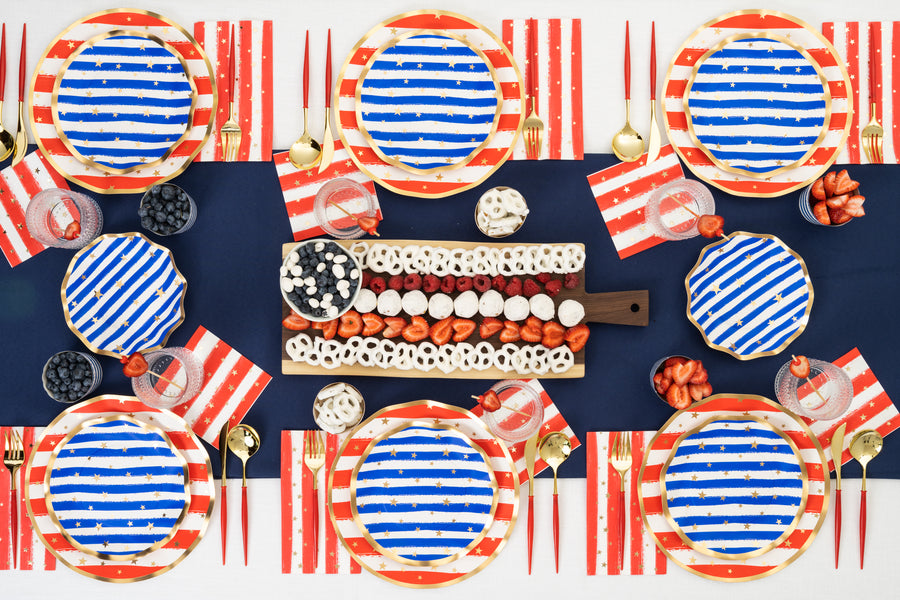 Picnics. They truly are the perfect accompaniment to any occasion, whether you're planning an outdoor party on a beautiful, sunny day or a romantic evening watching the sunset with your significant other. 
Even if you've never thrown a picnic party before, it's hard to mess it up. As long as you have the essentials, you're golden. Unsure of what those are? You're in luck! Read on to learn all about the picnic essentials for your next outdoor party. 
What To Consider
Pre-planning your picnic is a helpful hack to ensure that you're not only bringing the right stuff but also the right amount of stuff.
The Logistical Side
The first thing to consider is the size of the party, as that can give you an idea of how much cutlery, food, and space is needed. If the guest list is less than 10, you won't need to worry too much about bringing enough. Anything more than that, and you might run into some issues if you don't think strategically.
Another thing you have to consider is the age range of your guests. Adults tend to know how to conduct themselves at events. Kids, not so much. 
If you know that you'll have a few youngins running around, you should adjust everything accordingly. They may be picky eaters, more likely to toss and break cutlery, and more likely to make a mess—all of which you need to consider. Perhaps that means altering the food items or amount of food, bringing extra utensils, or packing heavy on the clean-up items. As long as you know your crowd, you'll be good to go.
Along a slightly different line, it's important to consider the weather, since it is going to be all outdoors. You never know when you'll be hit with sudden rain showers or other unfortunate weather situations. If it happens, it's not the end of the world. There are many options for dealing with such situations, as long as you come prepared with a plan on how to handle it.
The Creative Side
That's the more logistical side of things. But pre-planning also has a fun side to it, as you can get creative with how you design it! An easy way to spruce up your picnic without going too all out is by including a color scheme. Start with the larger items at your picnic, such as picnic blankets or table cloths, and picnic baskets. Try to find a color that's bright and colorful. 
If you're having trouble settling on just one, think about various colors associated with the season you are holding the picnic in. Then, you can begin to pair it with different colors for your picnic items such as cutlery, napkins, and plates. 
For example, if you're thinking of a Fourth of July picnic party, our Classic Red & Navy Table Setting or Patriot Gingham Table Setting would be perfect. If you're going for a summer-like color scheme, our Lemons Table Setting is perfect for you (psst—everything is disposable, so cleanup is easy peasy!). 
Picnic Essentials
With that, you're ready to begin gathering all that you need. It's more than just peanut butter and jelly sandwiches in a basket, you know! Here, we highlight picnic essentials for your next outdoor party.
Good Food
As if it wasn't obvious, you're going to want to have some good food at hand for your party. It definitely doesn't have to be a gourmet meal, though. In fact, keeping it simple yet delicious is key! 
Finger foods are a great option, as they don't require too much preparation or cleanup. You can step it up a notch, however, by selecting interesting foods such as spring rolls or mini finger sandwiches, especially if there are kids around. Fresh fruit is also extremely popular among picnic goers, not to mention the variety can give you a splash of color to match the color scheme. 
If you want something more interesting for the adults, you can never go wrong with a few mini bites or bruschetta. This would be paired really nicely with a few glasses of wine, too. 
Cutlery
This is perhaps one of the most important items to bring to a picnic. While the finger foods are great, it's okay to have others in there that would require utensils. 
Plastic utensils are usually the go-to item as they are affordable and disposable. It's important, too, that you ensure that the food you brought to use the utensils with are softer ones, like cake, as plastic forks and knives can only cut through so much. You don't want your guests struggling to cut something up or have to go through a bunch of utensils due to breakage. 
The cutlery is an opportunity for you to get creative with your color scheme, too. They're small against the larger, colorful items at the party, but they add subtle depth to it that won't go unnoticed. 
We have a multitude of options to choose from, depending on the intended look for your picnic. Our Gold Bella Assorted Plastic Cutlery, for example, can elevate any table with its sleek and modern design. 
Drinks
There are a couple of options when it comes to what drinks you serve at your picnic. As mentioned earlier, one of the factors in this is who your guests are. 
Bottled beverages are usually better for younger kids, as there are fewer spills and they can carry them around with them easily. It's useful to utilize a cooler or ice cubes when storing them to ensure that they stay chilled for as long as possible. 
For the adults, bottled drinks are still good, but you have a bit more variety. Of course, fun cocktails and wines are on the table. They make an amazing drink for a hot summer's day, or really any other season. If the picnic is happening in the evening when it may be a little cooler, warmer drinks such as hot chocolate might be the best option for a cozy end to the night.
Serving a fruity sangria from a pitcher makes for very easy and accessible sharing. You can put them in size wine glasses that match the color scheme, or even plastic cups if you want to make cleanup extra simple.
Clean-Up Items
Ah, yes. The dreaded end-of-party clean-up. If you thought out your picnic strategically, it won't be as bad as you'd expect.
The most important item to bring to reduce this stress is a trash bag. If possible, place them around the picnic areas in an easily accessible location so guests are encouraged to toss their trash in there. 
If you're doing a traditional picnic with a basket, we have a great hack for you: place a garbage bag inside of the basket. That way, when everyone's finished, you can just toss everything back into the basket and then toss the bag out. 
Trash bags can also be useful in the event that it had rained in the days leading up to the party. With the ground still wet or damp, no one would want to sit on it, even if you have a blanket on the ground. By slicing open the trash bag and laying it flat on the ground underneath the blanket, you can prevent water from seeping into it and ruining your guests' clothes. 
Extras
To be blunt, you need to bring extras of everything. You never know what is going to happen at any given moment. There could be rain showers, more trash than you anticipated, or perhaps an excess need for more utensils. It can be stressful at the moment, so it's important to be prepared. 
Having spares that people can take without having to ration them is a good idea. Thankfully, at Sophistiplate, you can get a pack of 36 utensils for $40, and we can even help you determine how many sets you should get depending on the size of your party. 
Small Additions
Last but not least, you shouldn't be afraid to add a bit of flair to your picnic with a few small additions. 
Although you already might have picnic blankets, consider some warmer, thicker ones if the party is happening in the evening on a cooler light. That, plus a few faux candles or even string lights would give the party a bit of a cottagecore or fairytale vibe. Perhaps you can even throw in some flowers around the area to top it all off.
Happy Picnicking!
So there you have it! That's all you need for your next outdoor party. With just a little bit of pre-planning plus some aesthetic measures, you're sure to create a wonderful experience for your guests.
Sources:
15 Tips for Picnics in the Rain: How To Stay Dry & Comfortable | Picnictale
5 Tips For A Bright and Colorful Summer Picnic | Pizzazzerie
80 Picnic Food Ideas for Your Summer Picnic Gatherings | Taste of Home
---