Best Ways To Throw a Party With a Theme in Any Season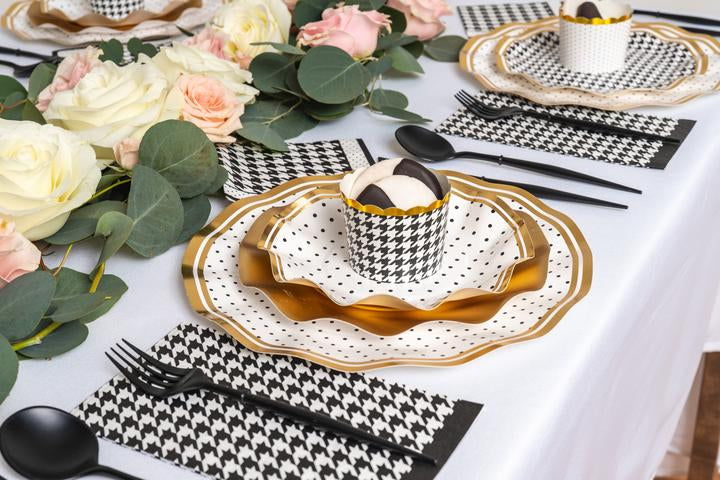 Some may say that throwing a party requires a special talent that is hard to come by. However, we'd like to think that with the right steps and techniques, anyone can do it. Not only that, but you'd also have all the skills to be able to throw a party whenever and however you'd like!
Read on to know more about the best ways to throw a party with a theme in any season.
What's So Great About Themed Parties?
Throwing a party is one thing, but a themed party truly is a whole other extravaganza. It requires a lot of time, planning, and attention to detail. But it's all worth it for the look on your guests' faces and the memories that last a lifetime.

Themed parties are better than normal parties for so many reasons, and if you have the dedication and persistence to throw one, you definitely should. From the decorations to the opportunity to get all dressed up to the abundance of fun photo opportunities, themed parties have made regular ones a thing of the past. Once you go to or throw a themed party, there's no going back!
Best Ways To Throw a Party With a Theme in Any Season
You don't have to be an expert party planner to be able to pull off a themed party. Whether you have tons of experience or none at all, you're guaranteed to succeed as long as you think strategically and, most importantly, plan ahead of time.
Ensuring that you have enough time to pull everything together is essential. Ideally, give yourself a few months to plan out each step. That way you're not scrambling at the last minute or having to clean up mistakes that you accidentally missed while rushing. 
Take your time with planning, go slow, and you'll be good to go. Now, how exactly do you go about planning? That's where we come in. Here we highlight some of the key considerations you need to have in mind in order to throw a party with a theme for any season!
Choose Your Party Theme
First and foremost, you have to determine a theme for your party, as this is the precursor for all of the following steps. Of course, picking just the right one does require a bit of time and consideration to ensure it's a good fit. 
First up, you have to think about the time that the party is going to be held. What season is it going to be happening during? 
A theme can constitute just about anything—there are no limits! Some are timeless and can be done at any point during the year no matter the season. However, there are some that make more sense than others. 
For example, the winter months are usually a better time for holiday-themed parties like Christmas, as opposed to, let's say, a beach-themed party which would likely be more fitting for the summertime. 
During this step, it's helpful to create a mood board on Pinterest where you can compile ideas, aesthetics, and the general vibe you're aiming for. Look up keywords that fit the season and theme or the intended feeling you're going for. 
If it's a Christmas-themed party, think of warm, cozy drinks, fireplaces, red and green colors, lights, delicious seasonal treats, etc. If it's a summer beach-themed party, think cool, fruity cocktails (or mocktails), bright colors, outdoor games, etc. Once you have a vision for your theme, you can begin to bring it to life.
Matching Party Decorations to the Theme
A theme can be implemented in many different ways for a party. It can look like a specific color palette or even invites that embody the theme!
Matching party decorations to your theme can do wonders for your party. As we mentioned earlier, a mood board is an incredibly helpful tool, and you can use it in addition to the many sets that are out there specially designed for themed parties. 
For example, if you're throwing a New Year's party, our New Year's Collection has everything you need. Our Blanc & Noir Table Setting is a timeless black and white collection that incorporates a metallic gold rim that goes well with our Gold Bella cutlery & Satin Gold wavy plates. 
The collection is complete with cocktail napkins and, our personal favorite, Gold Metallic Petite Baking Cups; just imagine a tower of cupcakes in such simple yet beautiful cups. It's sure to put everyone in the New Year's spirit.
Of course, if you're going for a specific color to match your theme, you can always mix and match and look outside of the designated set. We have several sets you can choose from. For example, the blue & white Moroccan tile pattern and metallic gold rims of the Moroccan Harvest Table Setting are timeless and could work for several different types of themed parties, no matter the season.
There are other categories you can choose from that bring up collections specifically curated for themed parties, from Patriotic holidays to Baby Showers. Always stick to getting the basic decorations such as utensils and napkins to match your theme first, as that gives you a foundation to build on. From there, you can go above and beyond and get creative with decorations that fit your theme and incorporate other ideas that can make the theme pop. 
Bring the Theme to Life
Now that you have the decorations down and have set the mood, it's time to bring it home by bringing the theme to life. This can be done in many ways, such as by doing activities and games that fit the theme, as well as by getting creative with the food and drinks menu!
Coordinating activities and games to match the theme can really put guests in the spirit of things. For example, you can never go wrong with a fun Secret Santa exchange during Christmas parties. Even simple games such as bingo or Pictionary can be included with a thematic spin that your guests would love. 
Similarly, including food and drinks that fit the theme can pull everything together beautifully. Of course, if you don't have the energy or creativity to pull together an entire menu, you can always think outside of the box and serve some classic foods with a fun design and themed title (work smarter, not harder!). What better way to engage with guests at, let's say, a haunted house-themed party, with a Frankenstein frappe. It's a great conversation starter, and it's delicious!
Dress for the Occasion
You've made it this far and have pretty much done everything you need to throw a themed party. Now, it's time to get the guests to chip in with the work.
A great way for guests to engage with the theme that surrounds them at the party is by being a part of the theme themselves! Encouraging them to get dressed up in a way that connects to the theme in some way is something so small but so significant in creating an upbeat group and lively party that everyone can enjoy. 
This may be easier for some parties than others, such as costumes for a Halloween-themed party, or dressing in red and green or your favorite character from a holiday film for a Christmas party. But it can be applied to any type of party no matter the season if you think about it creatively. 
Not only does this immerse guests into the themed party, but it also gives way to a great conversation starter, which is perfect for guests who don't know each other or who maybe aren't sure how to go about mingling.
Remember It With Pictures
Last but not least: pictures. It's kind of a given, but taking pictures at the party is invaluable for multiple reasons. Not only does it allow you to capture all your months of hard work, but it also gives you and your guests the opportunity to hold on to some wonderful memories forever. 
It's perfect for those moments in the future when you want to reminisce on the good times. Perhaps a scrapbook can come out of it, or a social media post that is sure to spark some jealousy in those who didn't attend. 
If you plan on having the same or similar party in the years to come, the photos can help you remember what you did to make it happen, as well as what worked and what didn't. On top of that, you can also put a few photos on the invites to remind the guests of how much fun it was the first time, which is sure to bring them back!
Time To Get Planning
So there you have it; everything you need to throw a party with a theme no matter the season! You have all the tools you need at this point. All you have to do is come up with a vision, give yourself some time, and go for it. You'll be amazed at how well it turns out!
Sources:
Why Theme Parties Are Always Better Than Normal Parties | The Odyssey Online
Party Planning 101: How to Choose a Theme | Chrystina Noel
35 Dinner Party Themes Your Guests Will Love - Pick a Theme! | Pro Flowers
---