Men's Party Ideas Decor: Masculine Themes and More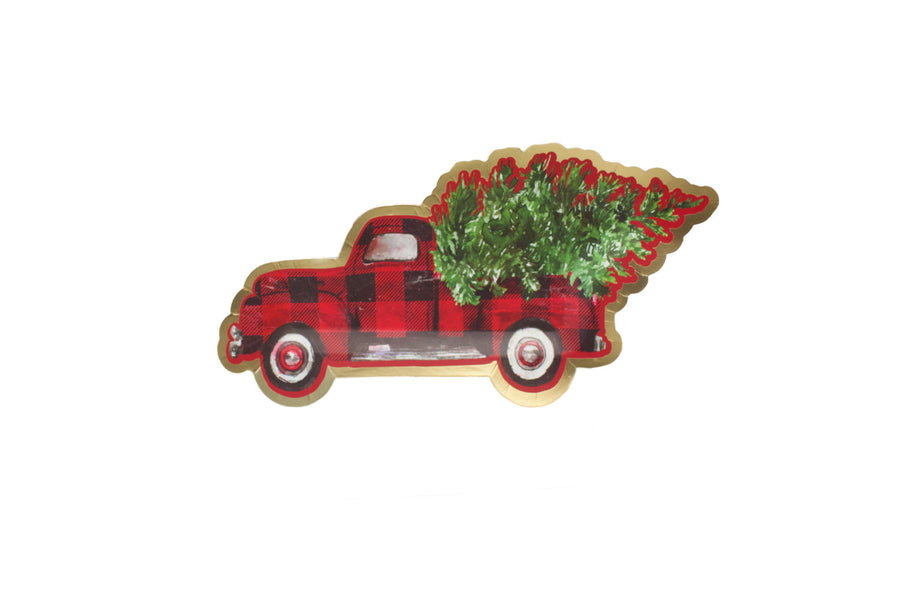 Just like with any party, it's a good idea to look for inspiration when planning a birthday bash. However, you'll be hard-pressed to find a complete guide with masculine party themes to throw the perfect birthday party for the man in your life. For this reason, Sophistiplate created this list of men's party ideas to make this one as perfect as can be. Read on for ideas about themes, decor, and much more!
The Best Party Themes
Picking a theme isn't only reserved for kid's parties! Indeed, a party theme is a perfect way to ensure that all your party elements blend seamlessly together. Here are five of our favorite party themes to give you some inspiration. 
1. Great Gatsby Bash
For a sophisticated birthday bash, why not take a page out of the Great Gatsby book? The Roaring Twenties were a time of extreme luxury and decadence, which you can perfectly recreate for a modern-day party. 
Since this decade was also known as the Gilded Age, we recommend completely decking out your space in gold decorations. Add in some diamonds, pearls, and glitter for an over-the-top effect. When you send out party invitations, ask your guests to show up dressed in their best 1920s fashion. Last but not least, set up a huge champagne tower for display in the middle of the party space. 
2. Casino Royale
Is there anything more masculine than a James Bond-themed party? Add in elements of the casino and you have yourself the perfect combination for a male party theme. 
First and foremost, make sure that you have some kind of casino game set up. The easiest option is a DIY poker (or roulette or blackjack) table in the center of the party space. 
As for the rest of the elements, you want to make sure that everything matches a casino aesthetic as closely as possible. You should decorate the space with banners, garlands, and other decorations that incorporate a casino theme. What's more than that, you should ask your guests to come dressed in tuxedos or evening dresses. Last, set up a full cocktail bar with high-quality glassware for serving drinks. 
3. Superbowl Sunday
For the man in your life who's seriously into sports, a theme that centers around a major athletic event is sure to impress. While there are plenty of these occasions for you to plan the party around, Superbowl Sunday is a well-known classic that comes with plenty of fun traditions. 
To decorate, set up the space with plenty of sports banners with his favorite football teams. Have a table with classic Superbowl Sunday grub, such as buffalo wings, chips and dip (which you can serve in these decorative cups), and plenty of chilled beer. You can even make personalized football jerseys and give them out as party favors. 
4. Sin City
For a night of extreme hedonism, take a "trip" to Sin City. Deck out your space in red and black, with elements of leather and silk. Serve the most decadent food you can think of—such as caviar, foie gras, and dry-aged steak—using our gorgeous tableware. Make sure there's more than enough whiskey and champagne for your guests to keep drinking all night. 
For entertainment, we can't think of anything more fitting than burlesque dancing. If you can hire live entertainment for the night, then it will really feel like taking a trip to Sin City. Make sure there's plenty of mixing and mingling—and picture-taking!
5. Grillmaster Cookout
If the man in your life is a master on the grill, then set up a party theme around his favorite hobby. Take advantage of your backyard space by setting up a large table with our Buffalo Check Tableware. Serve plenty of unique meats for grilling, such as elk burgers, wild boar ribs, or duck breast. Keep a cooler stocked with plenty of beers to accompany the delicious barbecue food.
To set the party ambiance, hang up plenty of string lights around the party space. Set up a bonfire for keeping warm—and making s'mores, of course! Last but not least, make sure that you have a playlist full of country songs to perfectly match the party theme. 
The Best Food and Drink Ideas
There are tons of options when it comes to party food and drinks. However, not many of them exude masculinity. Well, not to worry, because we got your back with five masculine food and drink ideas to inspire you. 
6. Whiskey Bar
Is there anything more masculine than a craft whiskey bar? To truly impress him, set up a table with a selection of craft whiskeys. A nice touch would be to place cards in front of the bottles that detail everything there is to know about the whiskey being served, such as its name, origin, and flavor notes. To enhance the whiskey-sipping experience, make sure you lay out the proper glassware, block ice cubes, and garnishes, such as Angostura bitters, Maraschino cherries, and slices of fresh orange.  
7. Beer Tower
Instead of a champagne tower, set up a towering display of the manliest beverage known to mankind—beer! While this may be hard to accomplish with beer glasses, you can totally do it with canned beer and rest easy knowing that your chances of a messy disaster are slim-to-none. 
8. Bacon Hors D'Oeuvres 
Take some advice from the manliest T.V. character we know—Ron Swanson—and serve bacon as an appetizer. While we're certainly not against eating strips of bacon at the party, we'd elevate things a bit by adding bacon to classic appetizers, such as deviled eggs. Include plenty of food picks for easy snacking. 
9. Dry-Aged Steak 
To seriously impress your guests—in addition to the guest of honor—consider serving some dry-aged steak for dinner. Pair it with a high-quality red wine to really bring out the flavors. 
10. Man Cake 
As much as we love a whimsical birthday cake decorated with flowers, butterflies, and hearts, this aesthetic may not be fitting for the man in your life. Fortunately, you can order a man cake that not only nixes these elements but takes the cake to a whole new level. With a minimalist shape—such as a square—and dark colors—such as black—the birthday cake will be more than appreciated by the guest of honor. 
The Most Fun Party Activities 
To get things rolling, party activities are a must. Here are five that we're especially fond of for men's parties. 
11. Pool
A game of pool is a fun way to get the party started—especially while you're sipping on a few beers. If you don't have a pool table in your party space, then don't despair! You can easily rent one for the day and have it delivered, assembled, and taken away when the party's over. Talk about easy!
12. Beer Pong
We may associate beer pong with frat parties, but that doesn't mean that this game can't be played at a grown-up party! After all, it's super fun and gets your guests completely relaxed during the party (you know, thanks to all that beer they're chugging!). To elevate this game a bit, use light craft beer. To bump it up a notch, you can even substitute it with sparkling cider or champagne. 
13. Karaoke
We all have that one famous song that we love belting out in front of others on karaoke night. Let everyone show off what they've got in front of the party guests by renting a karaoke machine for the night and hosting an impromptu singing competition. If your guests don't mind, make plenty of video recordings for hilarious memories for years to come. 
14. Sports Competition 
For a fun activity, why not get all the guests together for a game of tackle football or another exciting sport. Split the guests up randomly into teams to make sure everyone's odds of winning are fair. In the end, reward everyone with some hot towels and a refreshing glass of their favorite alcoholic beverage. 
15. Board Games 
If you'd rather keep things low-key during the party, then there are plenty of board games to keep your guests entertained. Some of our favorites include Cards Against Humanity, Murder Mystery, and Jenga. But sometimes, even a simple card game can be entertaining for hours on end. 
A Masculine Party With Sophistiplate 
If you're throwing a birthday party for a special man in your life, then it makes sense to want to keep your party as masculine as possible. With Sophistiplate's 15 men's party ideas—in addition to our high-quality birthday party favorites— we're sure that the birthday bash you throw will seriously impress the guest of honor. 
Our Sources: 
Major International Sports Events | Top End Sports 
Masculinity in the Age of Ron Swanson: The Legacy of Parks and Recreation's Most Iconic Character | Vulture 
---