Everything You Need To Know About Winter Weddings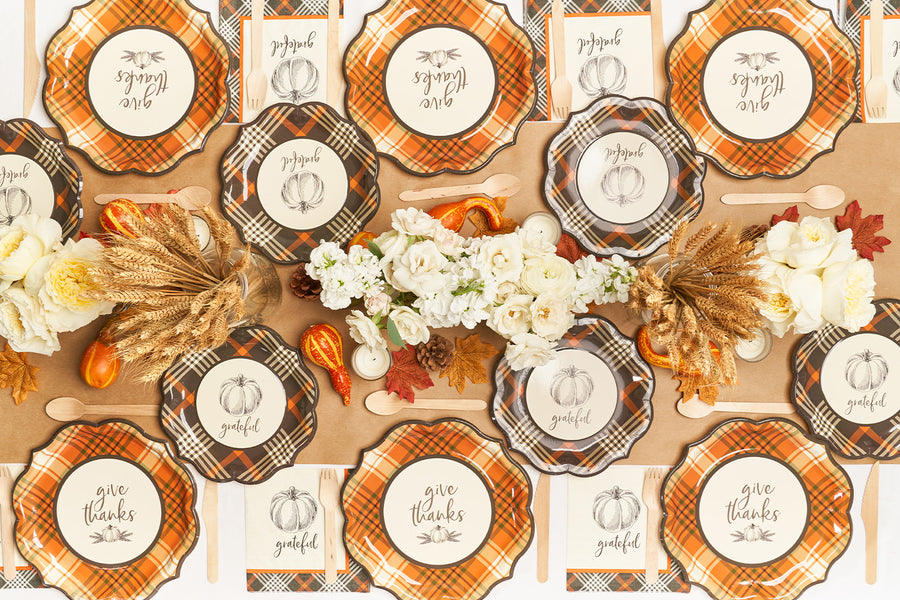 A wedding winter is definitely not the traditional choice. After all, almost three-quarters of all weddings take place between the late spring and early autumn. However, if it's done correctly, a winter wedding can be truly magical. Between the snowy backdrop, the warmth of the fireplace, and the crimson red color palettes, the elements of winter can greatly enhance your special day.
If you have your heart set on a winter wedding, then this guide from Sophistiplate will give you an overview of everything you need to know to pull it off. Read on to make your special day as magical as it can be. 
What Are the Advantages of a Winter Wedding?
A winter wedding has many advantages to the most traditional dates. Here are five reasons why you might want to consider having your wedding in the winter.
1. Winter Weddings Are Beautiful
The elements we associate with winter—fluffy snow, cozy fireplaces, seasonal foliage—can make for stunning décor on your special day. Plus, if you're into winter fashion, then you can go all-out on furs and velvets on your special day.
2. Winter Weddings Can Be Cheaper
While this certainly isn't the case around the winter holidays, such as Christmas and New Year's Eve, other less popular dates—such as January—can come with a serious discount for your wedding venue. 
3. Winter Weddings Have More Venues Available
Because the months of January and February tend to be less popular for weddings, there is less demand for them. As such, if you have your gaze set on a popular venue, winter dates can be the perfect time to snag them. 
4. It Can Be Easier for Guests To Travel
During the winter months—aside from holiday time—your guests are less likely to go away on vacation. In addition, there are usually significant discounts on flights and hotels. These factors can make it easier and cheaper for your guests to travel to your wedding. 
5. A Tropical Honeymoon Will Feel Amazing
Imagine how great it would feel to hit up a beach destination in the middle of the winter. If you're considering a tropical honeymoon, then there is no better time to do it than after a winter wedding. 
What Is the Best Date for a Winter Wedding?
It might feel like winter is not a busy time, but there are actually lots of holidays going on around this season. Aside from the obvious Christmas and New Year's, there are many other celebrations which you should keep in mind when planning your wedding. These include:
Hanukkah (December 12 - 18)

Winter Solstice (December 21)

Kwanzaa (December 26 - January 1)

Martin Luther King Jr. Day (third Monday of January)

Super Bowl Sunday (early February)

Valentine's Day (February 14)
We don't recommend having a wedding on Christmas Eve, Christmas Day, New Year's Eve, and New Year's Day. Your guests very likely have their own plans on these days and will not be able to make it to a wedding. In addition, we would avoid having a wedding close to these holidays as your guests might be traveling to see their family. Flights also tend to be more expensive around this time. 
We would recommend preparing far in advance and expecting plans not to unfold as expected. Throwing a winter wedding comes with the risk of weather issues, which means travel delays for guests. Keep the worst-case scenario in mind and prepare a plan B in case something goes wrong. 
What Is the Best Décor for a Winter Wedding?
There's a lot you can do to decorate for a winter wedding. Here are some of the décor elements to consider when planning your wedding. 
Winter Color Palettes
Starting with a color palette will make it much easier to put together the rest of the decorations. Here are the best winter color palettes to play around with:
All-white

: Keeping all your design elements white play recreate those winter wonderland vibes we all lust after.
Icy blues

: Pale shades of blue will make for an incredibly soft, elegant, and serene color palette. 
Rich jewel tones

: Amethyst, ruby, quartz—there is an endless supply of jewels from which to draw your inspiration. 
Winter berry

: Rich and

bright reds

, pinks, and blues combine perfectly to make up a color palette reminiscent of winter berries. 
Royal emerald

: The color emerald combined with gold accents will create an aesthetic fit for any royalty. 
Winter Flowers
Instead of traditional wedding day flowers, we'd go for in-season picks to add to your winter wedding's charm. Here are a few of our favorite winter flowers to decorate with: 
Fir

: Whether you display an entire fir tree or decorate with small branches of it, it is the perfect element of winter to add to your wedding.
Pinecones

: These are perfect for adding to your wedding arrangement or spreading around the wedding. 
Manzanita

: These bare tree branches are perfect as centerpieces—especially if they are painted gold or silver. 
Hypericum berries

: These are bright red berries that are beautiful additions to floral arrangements. 
Roses

: These are great year-round, but deep red hues would make an especially gorgeous addition to any winter wedding. 
Winter Lighting
The right lighting is key for transforming the ambiance of your winter wedding. Whatever you choose to go with, make sure it matches your wedding theme. 
For instance, if you're going for a theme that is traditional, rustic, and cozy, then dimmed lighting paired with a fireplace (real or fake) will be a perfect choice. On the other hand, if you want something more whimsical and enchanting, then bright string lights, colored light bulbs, and bright lanterns will instantly transform the space. 
Servingware
A beautiful table setting can absolutely be considered part of the décor. Create a perfectly Instagrammable tablescape with designer tableware, such as Sophistiplate's Moroccan Tile, Blanc & Noir, or Everyday Blush.   
What Is the Best Food and Drink for a Winter Wedding?
Embrace the season's offerings when deciding on what to serve at your winter wedding. Here are some of the best options for you to consider.
Food
Root vegetables are in-season during the winter, which can make them perfect for use in any course—appetizer, salad, entrée, and even dessert! 
For starters, we would serve some warm soup, such as butternut squash, tomato, or clam chowder. These can be passed around as hors d'oeuvres in small cups, such as these from Sophistiplate. To accompany the soup, we would serve mini grilled cheese sandwiches with food picks for easy snacking. 
For the main course, we would go all-out on comfort food classics. Options such as braised beef, pulled pork, mashed potatoes, mac & cheese, and various roasted root vegetables would be perfect for serving at your winter wedding. But don't think that you can't serve up lighter options, too! You can use seasonal fruits and veggies to make salads and other light bites for healthy snacking. 
For dessert, we would recommend serving classic winter staples, such as apple pie, pear tarts, and gingerbread cookies. Serve these in bite-sized pieces on a beautiful cake stand—and don't forget the food picks!
Beverages
Hot drinks are a must at any winter wedding. Serve your guests hot cocktails—such as mulled wine—upon arrival. Throughout the cocktail hour, make sure to keep the winter cocktails pouring. We're fans of hot ciders (both pear and apple), hot toddies, peppermint martinis, white Russians, and our all-time favorite: eggnog.
For the younger guests, you can set up a hot cocoa bar. Keep a pot warmed up on a table along with plenty of yummy toppings, such as mini marshmallows, whipped cream, and rainbow sprinkles. 
Wedding Cake 
Lighter options such as strawberries and cream may not be ideal on a cold winter day. Instead, go for more decadent options, which can include red velvet, dark chocolate, or luxurious buttercream. Make sure to match the decadence of your cake with the right color and design!
How To Keep Guests Cozy 
The first thought that pops into (almost) everyone's head when thinking of a winter wedding is how cold they might feel throughout it all. Fortunately, there's no reason for you, your wedding party, or your guests to freeze. Here are our top tips for keeping everyone cozy.
Invest in Heaters
If a large portion of the wedding is taking place outdoors, then you'll need to invest in lots of portable heaters to keep everyone warm. Fortunately, these can be rented just for the day. 
Offer Some Blankets
If heaters are not an option, then you can offer your guests plenty of cozy blankets to keep themselves warm while they're outdoors. You can also offer shawls that your guests can wear while they mix and mingle. 
Dress Up in (Faux) Fur
For you and your wedding party, fur will not only look stunning in photos but keep you seriously warm. After all, this is how our ancestors survived brutal winters without central heating. 
Wear Boots
To get those stunning outdoor photos, regular footwear won't do. Make sure to have plenty of waterproof boots for you, your wedding party, and any guests you want to be included in your photos. We promise, no one will notice them under your long wedding dress!
Set Up a Coat (and Boot) Check
Allowing your guests to take off their many layers when they enter the indoor venue will be an incredibly elegant touch. Your guests will surely appreciate not having to lug around their heavy layers during the wedding. 
A Sophistiplated Winter Wedding
A winter wedding can be magical. We hope that with our guide (and our many winter wedding favorites), you'll have everything you need to make your day as special as can be. 
Our Sources:
The Knot 2019 Real Weddings Study | The Knot 
Free-Form Apple Or Pear Tart Recipe | NYT Cooking 
---