Tis The Season!
The Holidays don't have to be stressful, you can throw your holiday dinner party in just minutes with these gorgeous and festive table settings, and they are disposable!


Holiday Collections Collections
Clean Up Your Mess In Style
"I ordered my Thanksgiving tableware from Sophistiplate recently. My order arrived in three days and was perfect in every way. Beautiful plates, bowls, napkins, and flatware. I am finishing my order for Christmas products as I write this review. This company will be my go-to for quality, upscale-looking, affordable, beautiful products for every occasion. I am a very happy customer."
- Theresa M
SEE MORE REVIEWS
GOLD BELLA FLATWARE
The Bella line of disposable plastic cutlery by Sophistiplate is a gorgeous and sleek modern design that elevates any table, place setting, or event. This Gold Cutlery really helps make the holiday table settings shine and helps turn your table into a head turner!
Timeless
Paper plates that look like real china. This Timeless collection is a beautiful blue and white elegant holiday themed table setting that is just what your holiday party needs to really wow your guest. Your guests will not believe that these are paper plates!
SEE THE FULL COLLECTION
A Beautiful Line Of Dinner Plates
Holiday Gift Guides for Her: What She Needs This Season
This holiday season, whether you need a gift idea for your aunt, mother, sister, best friend, work wife, or significant other, the perfect present will be as unique as she is. To give you some ideas, check out this guide from Sophistiplate on which unique gift ideas to get her this year to make things extra special. 
SEE MORE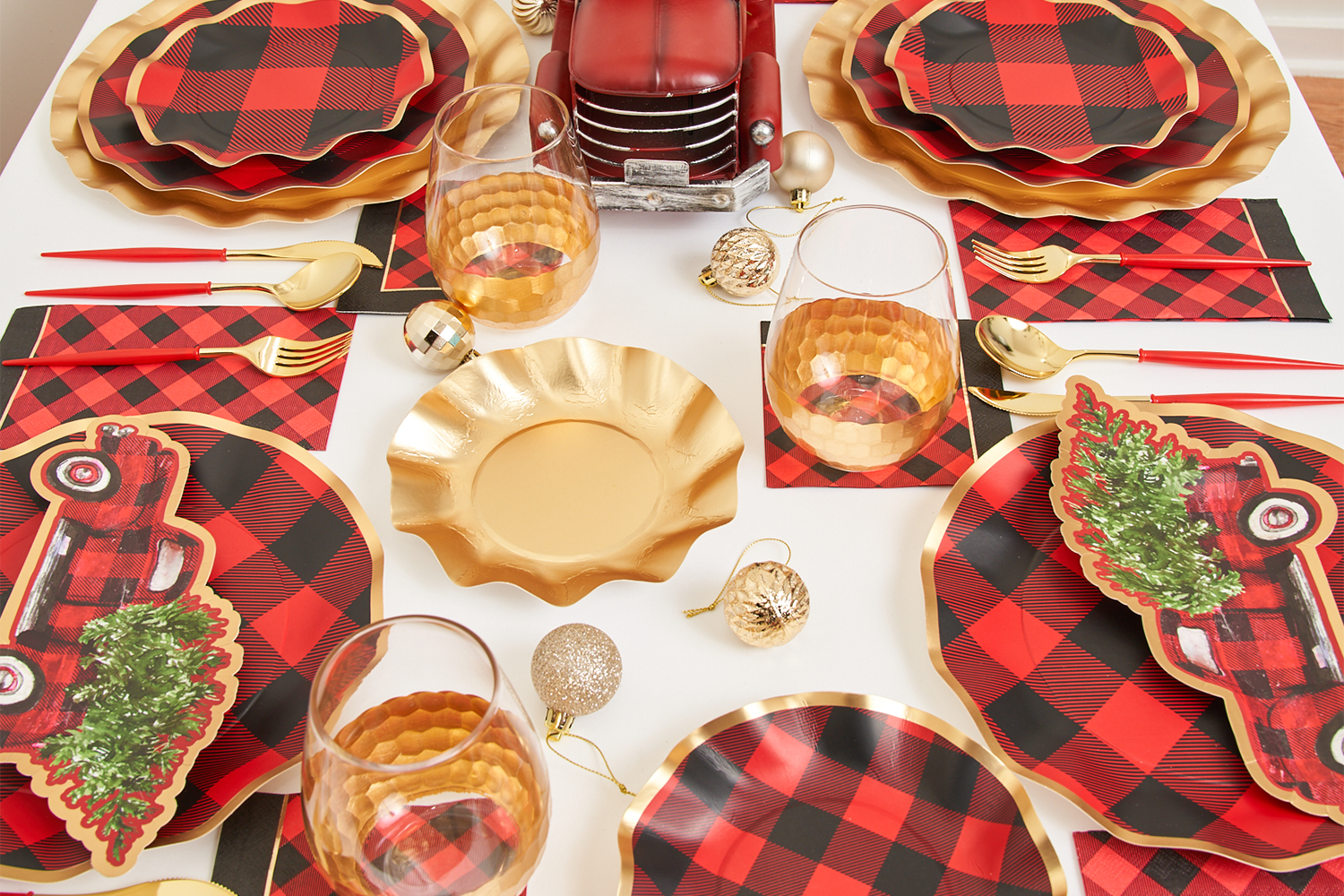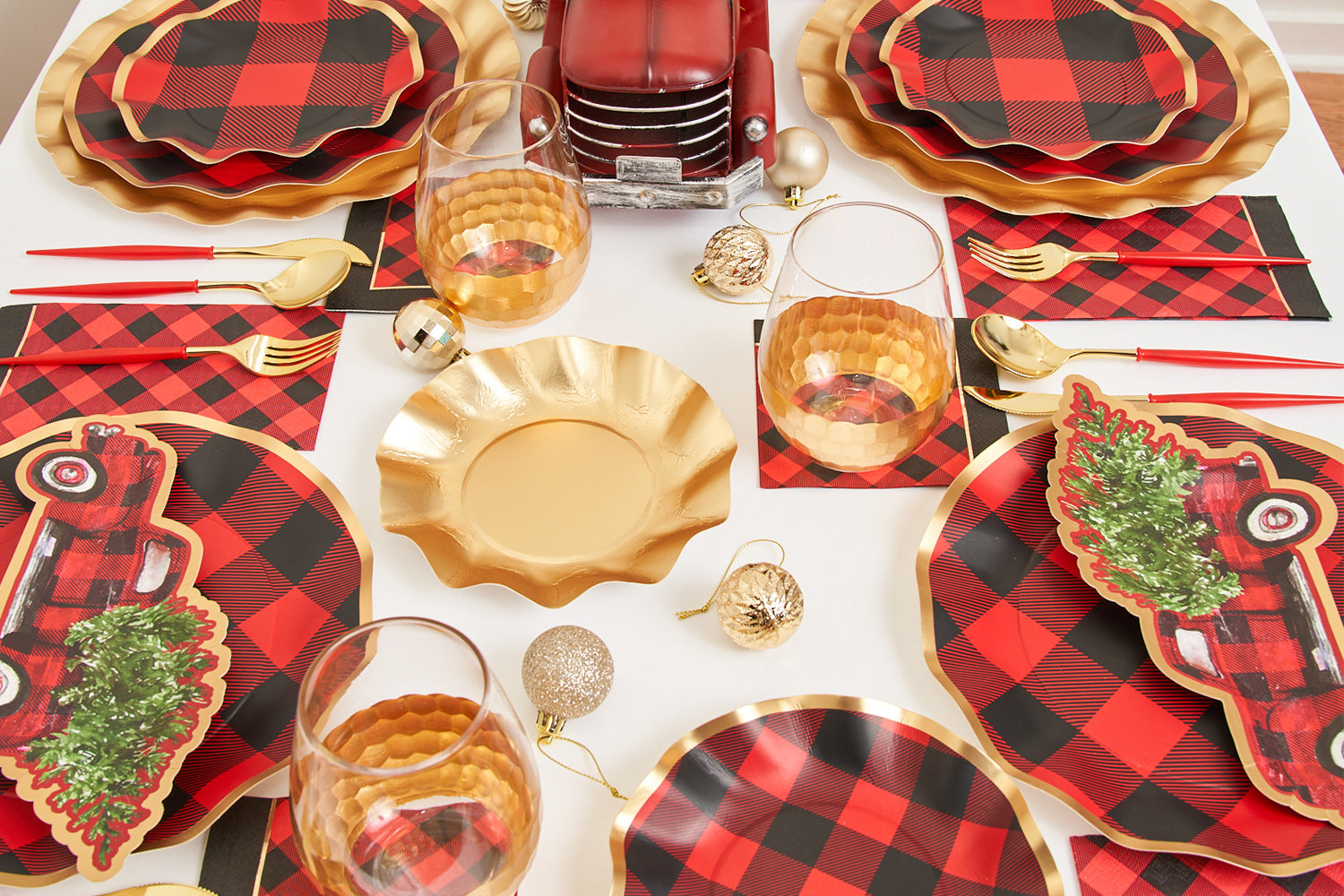 Nov 09, 2021 Will Griffin
We're definitely no strangers to getting gifts we don't want. Although our loved ones have the best of intentions, sometimes we wish we could tell them exactly what to get us instead. Well, we think that some of the lucky amongst us actually have that option.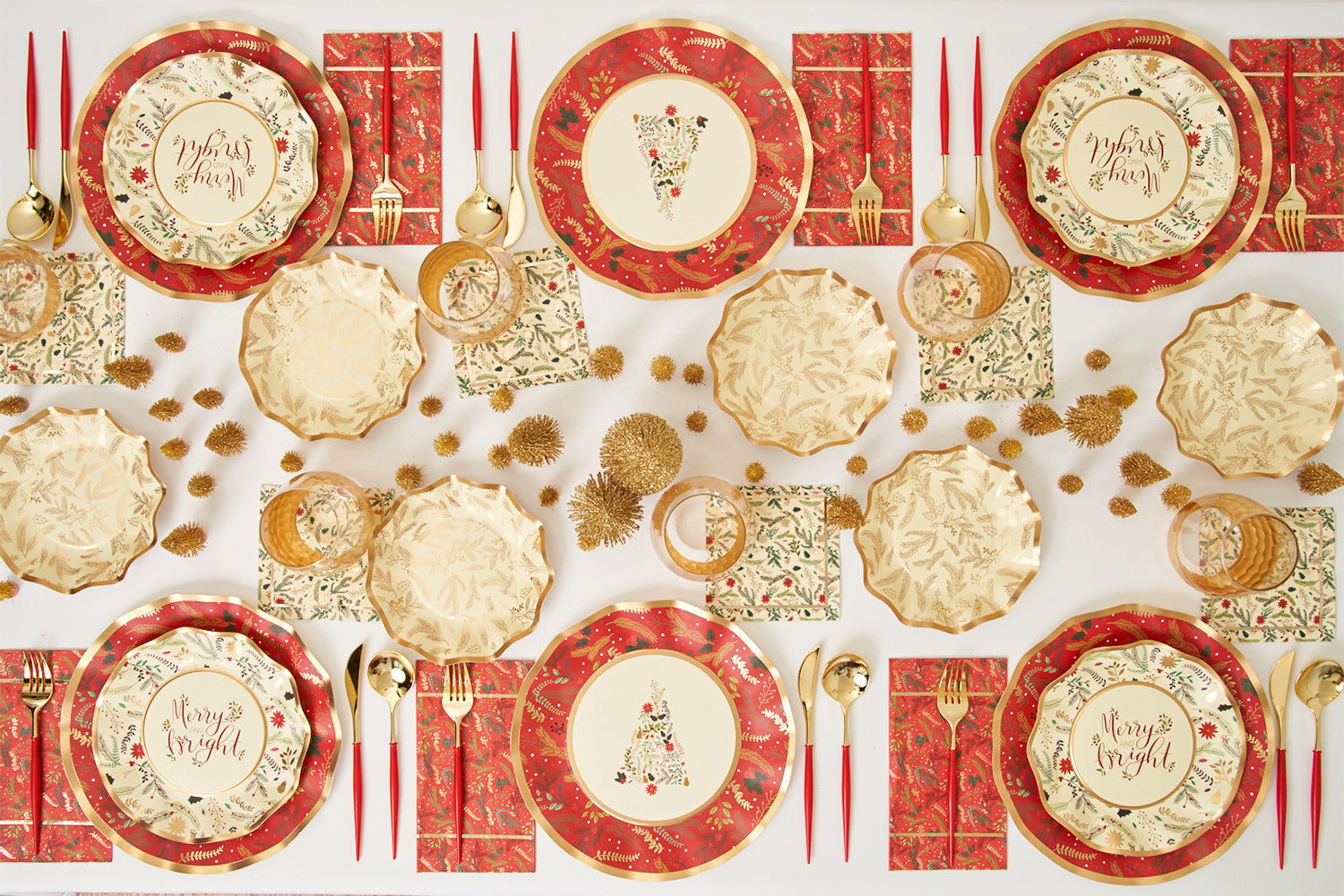 Nov 08, 2021 Will Griffin
While there are technically 12 official holidays on the calendar (in other words, holidays that get you a day off work), there are countless more unofficial ones that we tend to celebrate nonetheless—most often with a party.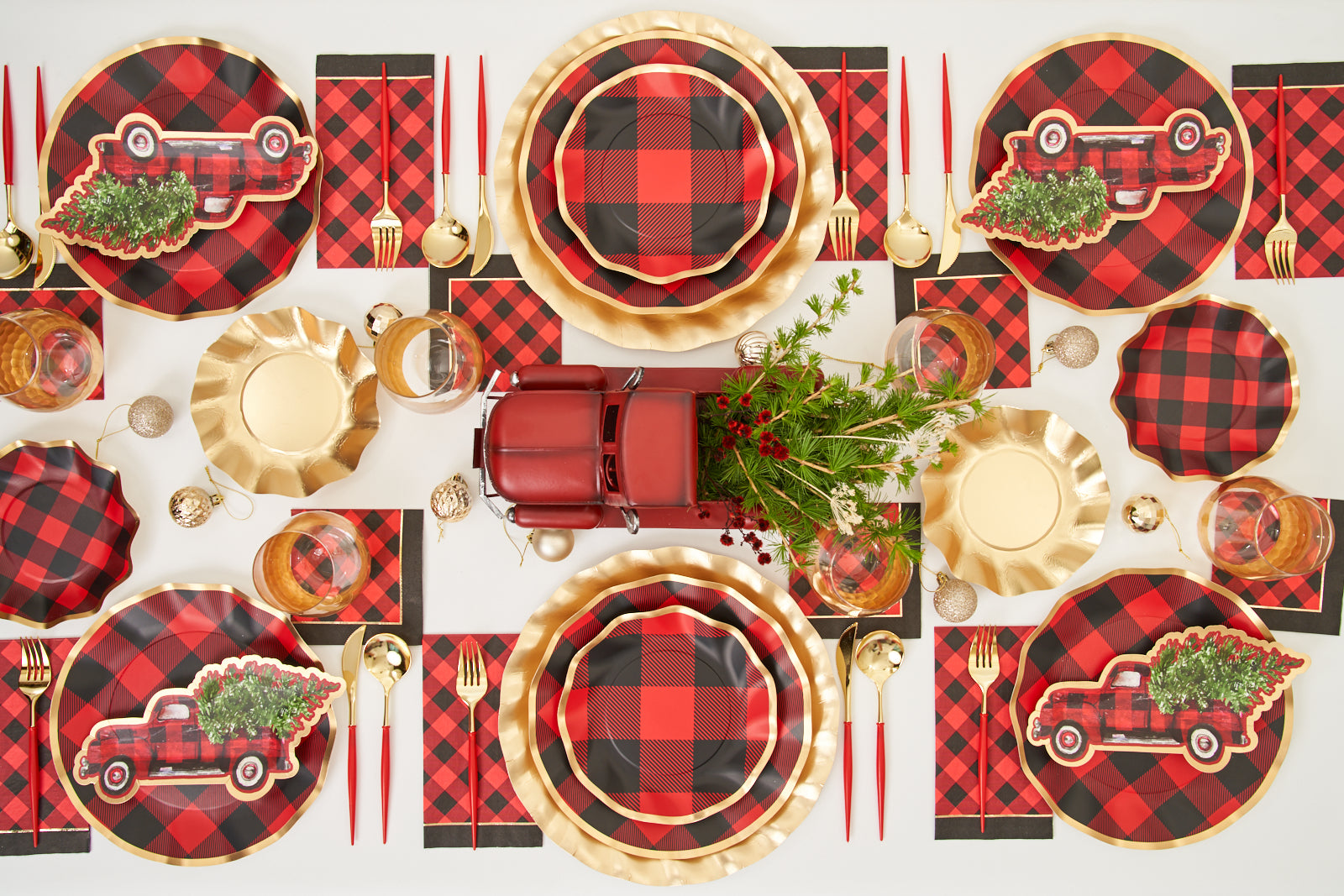 Oct 18, 2021 Will Griffin
If you missed celebrating last year's Christmas with friends, family, and co-workers, then this year is the perfect chance to make up for the missed holiday. And what better way to do that than with food—the centerpiece of holiday celebrations? There's a lot to think about when it comes to being prepared for hosting holiday parties, from small parties to large events:
Holiday Elegance
Set an elegant table this season with our Holiday Elegance Collection! The beautiful gold rim perfectly pairs with the red on the plates. Add in the leaflet imprints and you have an elegant collection!
SEE COLLECTION