Top 16 Birthday Party Ideas for Kids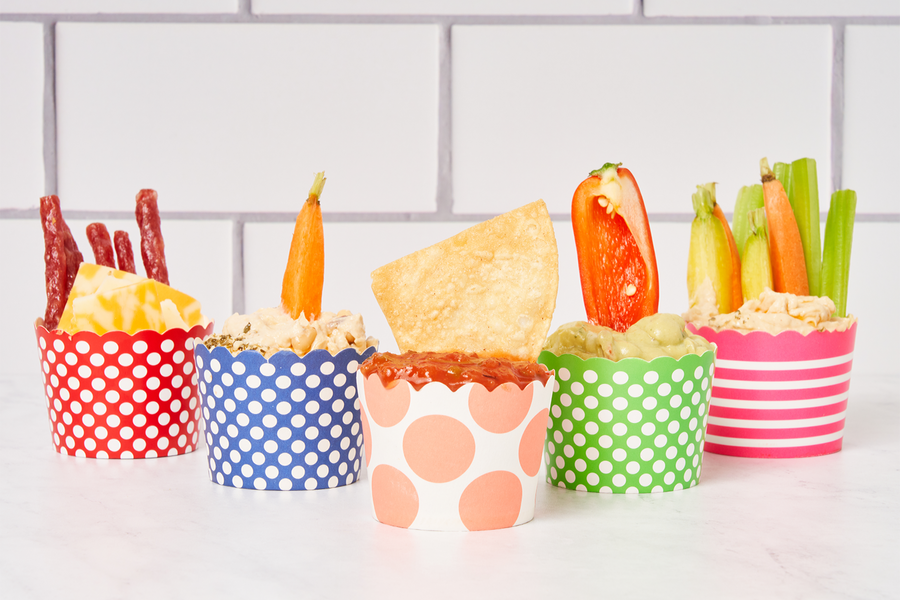 If you're throwing a birthday party for your kid, then you might find yourself getting just a tad bit overwhelmed. After all, chaperoning a group of kids is no easy task. You have to consider what they're going to do, what you'll serve them to eat and drink, and how you'll keep them entertained all night long. 
However, when it comes to throwing a kid's birthday party, there's relatively little to worry about. That's because kids — who just want to have fun with their friends — are notoriously easy to please. To throw the perfect kid birthday party, all you really need is some yummy food and a few fun activities. The rest will take care of itself! 
However, it never hurts to put some extra thought and effort into planning the details of a kid's birthday party. To get you started, here are 16 birthday party ideas for kids from Sophistiplate that are sure to please. 
1. Screen a Movie 
For a fun activity that will keep the guests occupied, consider screening a kid-favorite movie (Disney is always a safe bet!). Instead of watching the movie on the television, you can rent a projector with a screen to really enhance the viewing experience. Make sure that there is plenty for the kids to munch on by setting up a snack bar with movie theater style popcorn, chips, and candy — served in these cute baking cups. 
2. Host a Fancy Tea Party
A garden (or backyard) tea party can be a great way to make the kids feel like royalty. Once you have set up a beautiful tablescape, a selection of teas, and a variety of finger foods, you'll have most of everything that you'll need for throwing the perfect tea party. To make it more kid-friendly, make sure to have plenty of add-ins for your tea, such as milk, sugar, and flavored syrups. 
Since this is, after all, a birthday party, we'd recommend serving birthday cupcakes on this beautiful cake stand. Encourage all the guests to show up wearing their best high tea garb, such as colorful dresses, pearl necklaces, and white gloves so you can go to town with taking cute photos. 
3. Lounge Around With Pool Party
If you have a pool in your backyard — or are close to someone who does — then you have the perfect setting for your kid's birthday party. Spruce up the place by setting up comfortable lounge chairs, fun pool floaties, and brightly-colored balloons. Make sure everyone is staying well-hydrated by keeping a cooler stocked with water, soft drinks, and juices. Last but not least, lift the mood by creating a playlist full of summer hits. 
4. Eat Something Yummy at Brunch 
There's a reason why adults love brunch parties so much — and it has little to do with all the boozy libations that we indulge in. Simply put, brunch food is delicious! 
For your kid's birthday party, host a brunch party abound with yummy dishes, such as eggs benedict, waffles and pancakes, and plenty of fruit. To give the kids something to play around with, set up a toppings bar with plenty of options such as maple syrup, whipped cream, and even ice cream. 
5. Serve Some Pretty Mocktails
Just because the kids can't have a real cocktail, doesn't mean they can't have a well-crafted beverage with plenty of garnishes to make them feel super grown-up. Some of our favorite (non-alcoholic) creations include virgin piña coladas, berry mojitos, and Shirley temples. To make the sipping experience truly special, use cocktail glasses to serve the drinks.  
6. Make Personalized Paper Straws
Nix the environmentally hazardous plastic straws in favor of the more eco-friendly paper options. Although these colorful straws from Sophistiplate will spruce up any drink, you can personalize them by making paper cut-outs of hearts, stars, or any other elements and attaching them to the tops of the straws.  
7. Build-Your-Own Pizza Party
Let the kids experiment with making their own pizza creations by hosting a pizza party. To save yourself time, grab some pre-made pizza dough from a local pizzeria (after all, the fun lies in experimenting with toppings). 
Make sure to have plenty of options for sauces, cheeses, and various meats, veggies, and even fruit! Teach the kids how to use a professional pizza peel to make sure the crust is extra-crispy. 
8. Use Festive Tableware 
Instead of using plain white plates, take advantage of the opportunity to add to the party's décor with festive tableware. While your options are limitless when it comes to tableware, our Birthday Candles Table Setting is the perfect addition to a birthday party with any theme. As a bonus, our tableware is 100% disposable — which will save you tons of time on clean-up. 
9. Boogie Down With a Disco Party
There's nothing we love more than a dance party to keep the kids having a blast all night long. And what's better for a dance party than disco? Set up a room in your home with a huge disco ball, glow sticks, and metallic décor. Ask the guests to show up in their best boogie nights outfits. You can even set up a photo booth with plenty of 70s-themed props to play around with. 
10. Slumber Party 
A slumber party is definitely reserved for a few close friends. However, that's what makes it so much fun! Let the kids bond over a movie marathon, late-night snacks, and plenty of sleepover games, such as "truth-or-dare", "would you rather?", and "never-have-I-ever". 
To add to the birthday party feel, set up a space in the living room with plenty of decorations, such as birthday banners, colorful garlands, and festive balloons. Keep it comfortable by laying out bean bags, blankets, and pillows. 
11. Play Around With Game Night
For a low-key birthday party, you can make a whole night out of kid-friendly games. To keep things active, you can play games such as the three-legged race, marco polo, or even an obstacle course. For more low-key options, kid-friendly board games are always a hit. With a variety of snacks, drinks, and — of course — birthday cake, you have everything you need to make the party a blast. 
12. Arts-and-Crafts Party
To keep the kids well-occupied, consider having plenty of arts-and-crafts activities for them to engage in. Set up a table with all the supplies you need for them to do their favorite activities, such as necklace-making, macaroni paintings, or anything else that you think they might enjoy. As a surprise for the birthday girl/boy, have the guests work together to make something special just for them. 
13. Set Up an Ice Cream Bar
For the perfect dessert, set up an ice cream bar so that the kids can play around with their favorite creations. To make the perfect ice cream bar, all you need is a table with plenty of ice cream flavors (keep them cool in a portable freezer) and various toppings, such as hot fudge, whipped cream, and sprinkles. Lay out plenty of these cute baking cups for serving. 
14. Backyard Camping
If you have a backyard, then you can consider hosting a late-night camping party for the kids to feel like they're in the great outdoors. If space allows for it, set up tents in your backyard with sleeping bags, blankets, and pillows. 
For dinner, make a campfire for cooking classic dishes, such as barbecued meat skewers, chili (using a cast iron pot), and — let's not forget it — s'mores. Encourage kids to tell spooky ghost stories while sitting around the fire well late into the night. 
15. Pet Some Puppies 
Is there a kid in the world who doesn't love puppies? We can hardly think of any! Even if you don't have any to call your own, you can still bring puppies to your kid's birthday party by renting them for the day. 
While this is great as a standalone activity, you can also build the entire theme around puppies by sending out invitations with puppies, decorating with puppy-themed décor, and serving cupcakes with a puppy face drawn in the frosting. 
16. Hit Up a Rollerblading Rink 
If you want to keep the kids well-entertained the entire night — while doing as little work as possible — then consider booking a venue for your kid's birthday party. One fun option to consider is a rollerblading rink with great music. Many skating rinks offer a full food menu and allow you to bring in your own birthday cake. This way, you can sit back, relax, and take plenty of pictures of your kid's party. 
Don't Be Tardy for the Party
Although kids are notoriously easy to please, we're sure that with our 16 birthday party ideas you'll throw a bash that is beyond impressive. Whether it's disposable tableware, eco-friendly paper straws, or personalized glassware, Sophistiplate has everything you need to throw the perfect party. 
Our Sources: 
Best Pool Party Songs For Summer 2019 Top Hits | Refinery29 
Best Blackberry Virgin Mojito Recipe | Delish 
Puppy parties are a real thing — and one happened in the TODAY studio! | Today 
---