Choosing the Right Cutting Board For Your Kitchen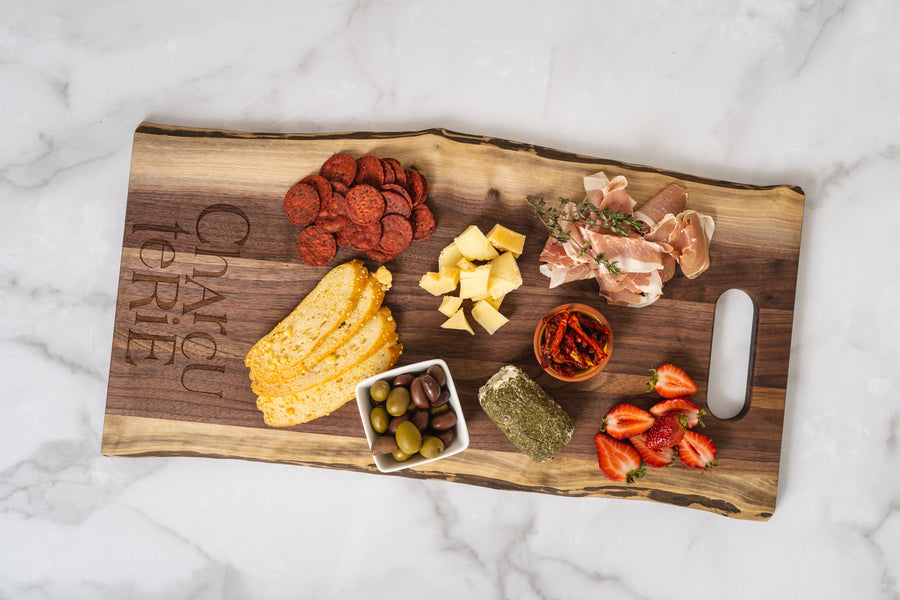 The right cutting board will not only make your life so much easier but will also be a lot of fun to use and show off, as well!
When it comes to buying the right cutting board, the choices might get overwhelming. After all, there is a lot to choose from.
To help make buying a cutting board as easy as possible, Sophistiplate has compiled a brief guide for you. Here are some things we think a cutting board should be to be worthy of your kitchen.

A Cutting Board Should Be Hygienic
Hygiene is especially important if you're using your board to cut raw meat. The bacteria from meat, poultry, and seafood are especially a problem as they can cross-contaminate the other foods that you place on your cutting board. 
If you don't eat animal products, you may think you're safe. However, fruits and vegetables can also harbor bacteria that have the potential to seep into your cutting board. 
For this reason, the ideal cutting board will prevent bacteria from growing and multiplying. Wood cutting boards have been proven to have natural antiseptic properties that kill the bacteria from both animal and plant foods, making them the perfect hygienic option. 
A Cutting Board Should Be Durable
According to experts, cutting boards should be replaced once they begin to develop dents and scratches on them. This is because bacteria thrive in these crevices, which can contaminate your food.
For this reason, you should choose a cutting board that resists knife damage. Some great options include marble, aluminum, and even wood.
While it's clear why marble and aluminum are so sturdy, wood actually has some other properties. That's because when you make scratches on wood, due to its self-healing powers, it can naturally restore that damage. This makes wood cutting boards last up to a decade if cared for properly. 
A Cutting Board Should Be Versatile
The right cutting board isn't only practical, but stylish and attractive!
Because of their appearance, wood cutting boards aren't only used for the purpose of cutting food on it. Instead, they can double as a cheese board, allowing you to create a gorgeous charcuterie spread that's perfect for any dining occasion. They also make a great companion to a pastry display. 
Some great-looking wood cutting boards can even be hung on the wall for added rustic charm. If that's not possible for you, then they look great simply laid out on your kitchen countertop.
For all of these reasons, a personalized wood cutting board from Sophistiplate makes for a great present—whether it's a birthday, wedding, or just because. 
A great cutting board should be hygienic, versatile, and, of course, nice to look at. Wood cutting boards meet all of the criteria above and then some! For the perfect wood cutting board, Sophistiplate has a selection to fit all tastes and uses. 
Sources:
Prevent Cross-Contamination | Food Safety | Minnesota Department of Health 
Microbial Safety of Wood in Contact with Food: A Review | PubMed
---