Holiday Gift Guides To Find the Perfect Present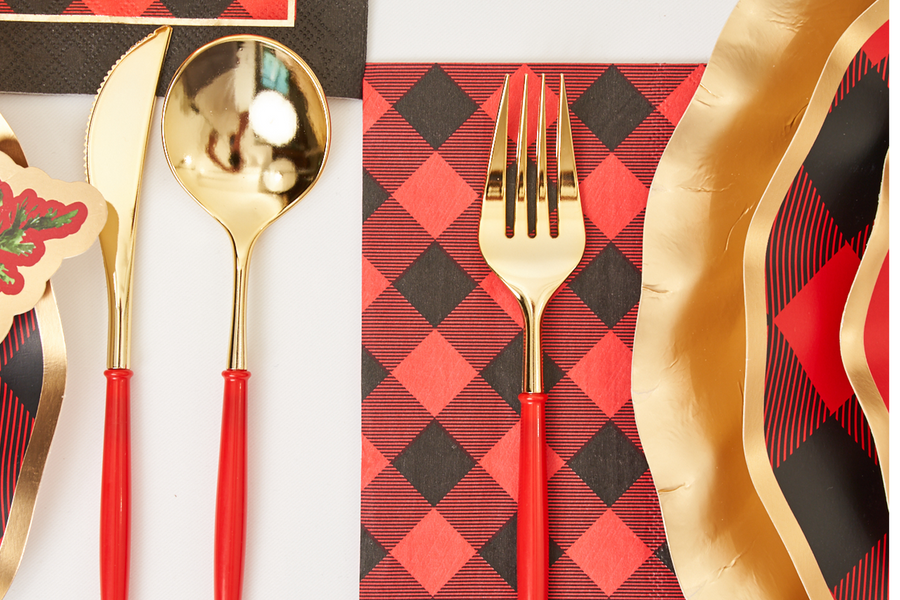 When the holiday season rolls around, there is no shortage of gift ideas for the people in your life (mom, kids, teens, girlfriend, grandma, coworkers, the whole family...did we miss anyone?). All you have to do is browse through a few lists and pick the one you think they'll appreciate the most.
But what if you want this to be a more thoughtful process? After all, the perfect gift is not necessarily the most luxurious and expensive thing you can get your hands on, but rather, the thing that really clicks with the recipient. Affordable gifts will receive just as much appreciation if they come from the heart.
So, to help you do just that, we have compiled a brief guide to help you choose the perfect present for anyone in your life—whether it's your amazing boss, your toddlers, or your loving partner. All you have to do is ask yourself these 10 questions from our ultimate cheat sheet and be well on your way to finding the perfect gift. 
Who Is It For?
This is an important starting point because the gift you might get your coworker may not be appropriate for your partner, and the gift you get your parents may not be appropriate for your spinning instructor. There's a lot of thinking that goes into great gifts!
This is, first of all, because it is completely possible to spend too much or too little on a gift. If you spend more than what's appropriate on someone, then they'll feel obligated to return the favor, which can lead to some resentment. On the other hand, spending too little on a present for your loved one can make them feel unappreciated. 
In addition, there's the issue of gift appropriateness. Getting a silk bathrobe and chocolate is definitely encouraged when it comes to your partner, but the same gift can be a tad much for someone you're only cordial with. 
Of course, sometimes the people in your life can play multiple roles. Maybe your coworker is actually your best friend. Or maybe your boss is a family member. Either way, asking this question can help you choose a present that will be 100% appreciated (even if it's a last-minute gift; they don't have to know!). 
How Would You Describe Their Personality?
There are countless adjectives that can describe someone's personality, which makes it such a fun exercise that you can take in many directions.
Ask yourself, is the person you're shopping for purely type-A or more mellow and laid back? Are they creative and free-spirited or analytical and reserved? Are they the life of the party or do they prefer to stay in on the weekend?
Once you have some descriptive words to describe their personality, you can start thinking of top products for them. For instance, the intellectual in your life will appreciate a subscription for online classes or useful gifts like a monthly book subscription. On the other hand, a social butterfly might be happier with barware or other kitchen gifts that they can use at their next party. 
And, of course, an added bonus of asking this question is being able to avoid the wrong gifts. For example, if the person you're shopping for is incredibly cautious, then they might not take you up on your offer to go white water rafting. 
What Do They Do for Work?
Work takes up a huge portion of our lives. And if it's something we love doing, it can even define us as a person. So, ask yourself what your loved one does for work and how it impacts who they are. 
For example, if they're a high-performing entrepreneur, then they might thrive on organization, accomplishing goals, and feeling their best mentally and physically. Some gifts for the entrepreneur in your life might include organizing tools for their desk drawer, wellness devices, and opportunities for personal development. These same gifts might not do it if your loved one is a surfing instructor who won't wake up before noon.
Maybe they are a stay-at-home mom with 2-year-olds running around. In that case, you can get them something useful like a subscription to Disney to keep the kids entertained. Or maybe she needs a new iPhone to help organize and run her everyday life.
What Do They Do in Their Free Time?
Where work won't do the trick, our hobbies can really serve to define us. If you don't already know, find out what your gift recipient likes to do for fun and center your present around it. 
While it may be tempting to want to give them the tools they can use for their current hobbies—for instance, a new musical instrument—it's not always necessary. Instead, think for ways for them to experience this hobby in new ways.
If they love cooking and consider themself to be a home cook, get them some awesome food gifts. You can get them a cooking kit or gift basket with cookbooks, or even small gifts such as truffles to take their recipes up a notch. There are also plenty of unique subscription boxes for cooking. 
Are they an amateur singer? Get them tickets to a live performance of an up-and-coming artist. Are they big fans of a certain sport? Take them to a museum that details its history. Do they like to paint? A sculpture exhibition might give them a new perspective on their craft. These are all clever gifts as well as sweet gifts.
Do They Value Things or Experiences?
This is a highly personal preference, the answer to which can sometimes be both.
But what if the person you're shopping for already has a house full of gadgets and trinkets that they don't want to add to? What if they're a minimalist? What if they're just really picky? If that's the case, a personalized experience will be just perfect for them.
On the other hand, your loved one may be way too busy to take a night off to hang out with you. If that's the case, a gift that they can return to time and time again will be much more appreciated. 
What Do They Definitely Need?
This might be a bit hard to guess with acquaintances, but it's very likely that your friends and family have been dropping hints about their needs all along.
For instance, if your S.O. recently broke their very expensive gym headphones and hasn't gotten around to getting a new pair, then choosing their gift is almost too easy.
Maybe the giftee wants to get back into hosting parties. Sophistiplate has everything they need to bring their party ideas to life, from cutlery to plates, to napkins and other cool gifts for hosting.
Sometimes, going this route can take a little more creativity, but if we take a little time to think about our loved ones, then we can get them something they need. For instance, if you are shopping for college students and you know the school cafeteria refuses to serve anything that's not fried, then a healthy meal subscription box may be just what they need this season. 
What Do They Definitely Want?
The easiest way to find out what your loved one wants is to ask them to put it on a wishlist. Simply asking what they want will save you a ton of much-needed energy.
But what if you love the element of surprise and want to bring it to your gift-giving? Well, in that case, you'll have to do a little detective work. For instance, you can listen for subtle hints when your loved one says nice things about certain products or experiences. 
And if that fails, then you can take a look at what they already have and get them a bigger and better version of it. After all, no one has ever said no grand gestures such as an 85" inch T.V. (there are plenty of affordable tech gifts as well, so don't worry).
How Special Are They?
If you're anything like us, then you love to go all-out with your holiday gifts and celebrations. But sometimes this can be to your own detriment. While we love nothing more than generosity during the holiday season, ask yourself if you really want to spend lots of time and effort to buy an elaborate gift for every person.
We know that when it comes to our parents, life partners, and children, there are no limits to what we'll do for them (even your sassy tweens). But if you're shopping for an old college friend who you brunch with once a month, do you really need to get the most extravagant gift?
Ask this question to keep yourself grounded this holiday season and to invest your energy where it truly matters. 
How Much Time Do You Have To Plan This?
There's nothing we love more than personalized gifts. They show how much effort you put into buying the perfect present for someone and can be kept for ages as a lovely memory. But as nice as a personalized gift may be, it loses its impact if it doesn't show up on time.
So, if you're looking for last-minute gift ideas (life happens!) then you'll want to skip gifts that require a lot of planning. Luckily, there's always next year to get an elaborate gift that has your loved one's name written all over it (literally). 
What's Your Budget?
This is a two-fold question that can help you determine your total budget for gifts this year and the amount you plan to spend on each person on your list.
Start by determining your total budget. Sometimes, agreeing on the total to spend (and sticking to it) can be the best way to keep stress levels down. We get the temptation to want to buy the nicer thing, but reminding yourself of the maximum you can spend will really help to keep things manageable for you.
After you've set your total budget, you can start deciding what portion you want to spend on which person. Obviously, the people closest to you will take up the largest chunk of your budget—just make sure to leave some room for the other people in your life.
Time To Get Shopping
As you can see, there are plenty of ways to find the perfect present for anyone in your life. We hope that asking these 10 questions will have you well on your way to doing so!
Sources:
The "Big Five" Personality Traits | Scientific American 
Do You Want to Buy Less Stuff? Three People Tell Us How | The New York Times 
Have a Holiday Gift Budget—and Stick to It | The Wall Street Journal 
---