Holiday Gift Guides for Her: What She Needs This Season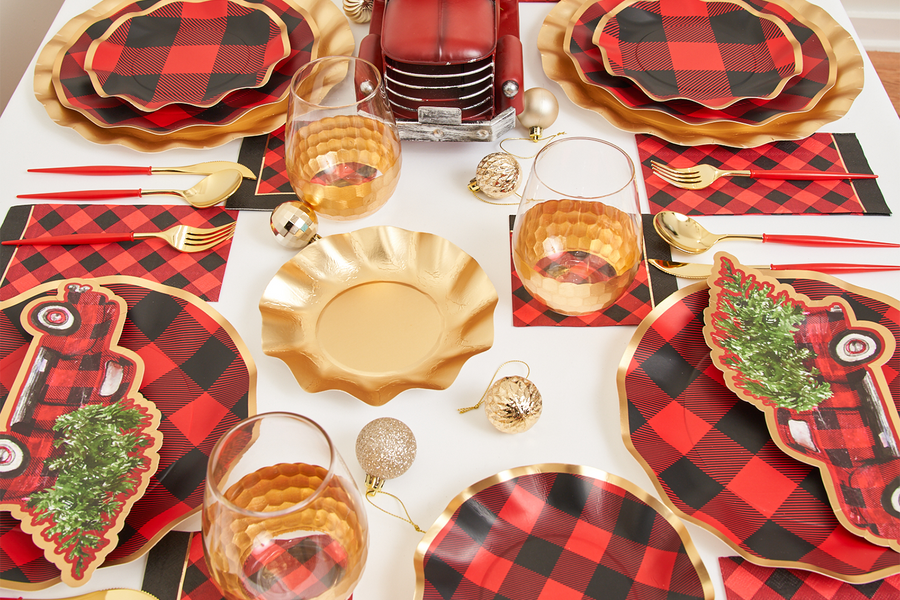 This holiday season, whether you need a gift idea for your aunt, mother, sister, best friend, work wife, or significant other, the perfect present will be as unique as she is. To give you some ideas, check out this guide from Sophistiplate on which unique gift ideas to get her this year to make things extra special. 
Whether it's for Christmas or special occasions for the holidays, we've got the best list of gift ideas. 
If She's a Fitness Enthusiast
If her closet is decked out in exercise outfits and the thought of skipping a workout never crosses her mind, then give her the gift of elevated fitness. Here are some of our top picks for the athlete in your life.
Home Gym
It was a tough year with the pandemic, which made many of us unlikely to return to crowded gyms in the near future. Instead of missing out on its awesome fitness benefits, why not bring the gym home? 
With a few cardio and weight machines, as well as a variety of dumbbells and accessories, this is an incredibly thoughtful gift that will show her how much effort you really put into planning and putting together her present. If she is headed to the gym in person, buy her some athletic masks (and maybe some hand sanitizer, just in case).
Spin Bike
If putting together a home gym seems a bit much, then the next best thing to getting her an awesome home workout is to invest in one high-quality workout machine. And what's better than an easy-to-use spin bike connected to a monitor that can stream classes? 
While you may recall that there was a shortage of exercise bikes during the pandemic, many new models have since sprung up into the market, giving you plenty of models and price points to choose from. 
Foam Roller
While a ton of electric devices have flooded the market, claiming to offer the most efficient way to recover sore muscles post-workout, we think that the foam roller remains a classic for a reason. 
Not only is it incredibly affordable and portable, but it's a tried-and-true way to release muscle soreness, making it the perfect gift for women who need some recovery after their many workouts. 
Meal Delivery Service
Even the most effective workouts can only do so much without the proper nutrition. We need the perfect blend of nutrients to aid with muscle growth and recovery, as well as to regain energy. 
One of the best gift ideas is a subscription to a meal delivery service that's tailored for fitness aficionados will not only take a significant portion off her plate but will go a long way in making her a stronger athlete. 
If She's a Regular Party Hostess
If the woman in your life is a social butterfly who loves nothing more than to get people together for a good time, then the best gifts would help her be a better hostess. You can set her up with glassware sets, appetizer plates, and more.
Here are some of our favorite things for the hostess in your life. 
Wine Subscription
Wine is probably the most versatile boozy beverage. It's perfect for an outdoor brunch, an elegant dinner party, or a formal event. Help elevate her parties with a subscription to a monthly wine delivery. With the hundreds of options available to you, you can choose something that's the perfect blend of high-end and affordable. 
Personalized Cheese Board
Nothing goes better with wine than a selection of cheeses and cold cuts. For the best way to serve a charcuterie spread, get her a personalized cheese board made out of high-end Maplewood. This gift will be sure to last her ages (and she might even pick up a new hobby, like making charcuterie boards). 
Cooking Classes
While she's probably already an amazing chef, there's no limit when it comes to perfecting your craft. Get her a virtual or in-person cooking class to help her build on already-existing skills or to learn something new. We hear that pizza-making classes are always a blast!
Fresh Herbs Collection
Even if she has a cupboard filled with an elaborate assortment of spices, a fresh herb garden is a fantastic sensory experience. Not only do fresh herbs—for instance, mint, basil, and sage—elevate meals and cocktails, but they smell amazing and are a joy to have around, whether she's cooking or not. 
If She's a High-Performing CEO
If the woman you're shopping for has a kick-ass career that she centers her life around, then the best gift would work with her busy lifestyle. Here are some great gift ideas for the hard-working women in our lives. 
Relaxation Kit
Give her the gift of relaxation. Create a kit that includes candles, silk scrunchies and a silk eye mask, bubble bath, and scented lotions. These all make great stocking stuffers, too! 
Walking Treadmill Desk
This is definitely not everyone's cup of tea, but hear us out! 
Sitting at our desks for most of the day has been linked to multiple health problems and is even being compared to smoking cigarettes. For this reason, any kind of movement during the workday is important.
A treadmill desk is essentially what it sounds like: a walking treadmill combined with a working desk. This gift will show her how much you care about her health and pay dividends over the long term. Plus, it's great for a cold day in December when she can't get out to walk around as she can in June.
And if walking while working still seems a bit much, then a standing desk is just as great of an idea. 
Blue Light Blocking Glasses
If she continually works overtime into the evening hours, then being exposed to blue light from the computer screen can mess with her ability to fall asleep at night. 
Luckily, blue-light-blocking glasses are an inexpensive and incredibly effective option in preventing the stimulation that computer screens can cause before bed (don't forget to give them to your kids who spend all day on their iPhone). Plus, they've been shown to increase work productivity during the day, making them not only great for her health but her work, as well. 
Refillable Leather Journal
If she's the kind of person who loves to jot down her to-do list and plan out her week on paper, then a high-quality leather journal is an incredibly practical gift. 
If you go with a refillable option, she'll be able to use it for ages. And a monogram with her initials will make it feel truly personalized. 
If She's the Smartest Person You Know
If she never ceases to fascinate you with what (and how much of it) she knows, then it might feel hard to shop for her. Luckily, there are a few gifts that are sure to please any academic in your life. 
A Virtual Class
With the number of classes that have sprung up in recent years, there is no shortage of what she can learn online. Get her a subscription to classes that go hand-in-hand with her interests. Whether she's interested in astronomy, art history, politics, investing, or even fashion, there's an online class that's sure to satisfy her every curiosity.
Her Favorite Novel, Signed
Even if she isn't the one to re-read books, there is nothing more special than her favorite novel in a hard-cover edition signed by the author. This will not only serve as a lovely decorative accent but can show her how well you know her. 
You could even sign her up for a virtual book club if she's an avid reader.
Unique Chess Set
While not everyone plays chess, there are very few who won't recognize this classic game. Get her a unique chess set that matches her personality. This can be a set made out of a unique material such as jade, a particular theme, or even a plain set in a stand-out color. 
Of course, giving her a chess set is only half of the gift. Learning how to play (if you don't already know) will show how much effort you put into her present. 
If She's a Foodie
If she's a self-proclaimed foodie, then you're definitely in luck as there is no shortage of food-related gifts that are sure to impress her. Some of our favorites include: 
Wagyu Steak Box
Not only is Wagyu beef one of the best-tasting meats, but it is incredibly healthy, as well. Since it is synonymous with high quality, a box of Wagyu beef will be an instantly recognizable present perfect for any foodie who knows her meat. Bonus points if instead of one box, it's a monthly subscription.
Gourmet Oil Sampler
While we're huge fans of truffle oil, a sampler of many different oil types will be incredibly useful. With a variety of flavors, including lemon, chili, and garlic, she will have the perfect condiment for any dish. 
Spices
A sampler of exotic spices in beautiful packaging is not only an incredibly useful gift but will likely open her up to new culinary experiences. When it comes to rare spices such as saffron, sumac, black cardamom, and red miso, the culinary possibilities will truly be endless.  
A Gift as Perfect as She Is
The best holiday gifts come from the heart. Finding the perfect gift for the woman in your life is no easy task, but it sure is worth all the time and effort you put into it. 
From grandmothers to your co-worker, to your wife, to the teens in your life, the perfect gift idea is the one that will make her happiest. Whether that's jewelry, items from her favorite small businesses, an iPad, or anything else on her gift list, give her the perfect holiday gift. We hope you found inspiration from our list of favorite gift ideas to help you with your gift shopping!
For a welcome addition to her kitchen, Sophistiplate has personalized homeware that is sure to make a perfect gift this season. 
Happy gifting!
Sources:
Good Luck Finding an Indoor Exercise Bike | Quartz
Does the Type of Foam Roller Influence the Recovery Rate, Thermal Response, and DOMS Prevention? | PLOS One
The Dangers of Sitting | Harvard Health 
Blue Light Glasses Improve Sleep and Workday Productivity | Science Daily 
---