Mother's Day Gift Guide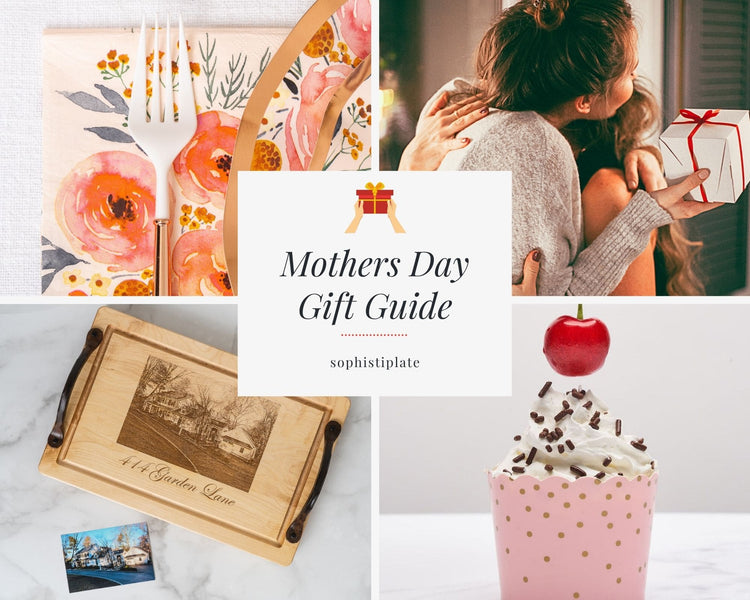 Mother's Day is the occasion to show your mom — biological or otherwise — how much you appreciate her and all that she does for you, your siblings and everyone else in her life.
But really, how can you properly say "thank you" to the woman who gave you the gift of life? Start with one of these Mother's Day gift ideas to surprise and delight your mom on her special day.
Or, if you are Mom, give a nudge to one of your children
Personalized Recipe Board
While their are many cutting and charcuterie boards that you can personalize, none are quite as unique as your mom's own handwriting laser engraved! You can quickly and easily upload a photo of your favorite Mom's home cooking recipe and we perfectly engrave that right onto the board. A perfect touch that will last and last.
Made with North American Sourced Maple Wood this one of a kind gift provides the perfect combination of functionality and homage to Mom's Home cooking! It ships in 7-10 days so their is still plenty of time get it in time for the big day. 
Set the Table
Ensure that Mom's Sunday brunch is just perfect with any one of our full table sets. From our top floral sets to our fresh Lemon ones, you'll be able to find something that will make the meal feel special!  
The best part is NO CLEAN UP! Mom's love that...
Make Something Nice
Our classic paper baking cups allow you to get creative and make treat Mom to a tasty beautiful looking dish. These come in 3 sizes, Large, Small, & Petite and are great for baking of course, but also great for just snacks & dips for that get together. 
---