10 Sunshine-Filled Summer Kickoff Party Ideas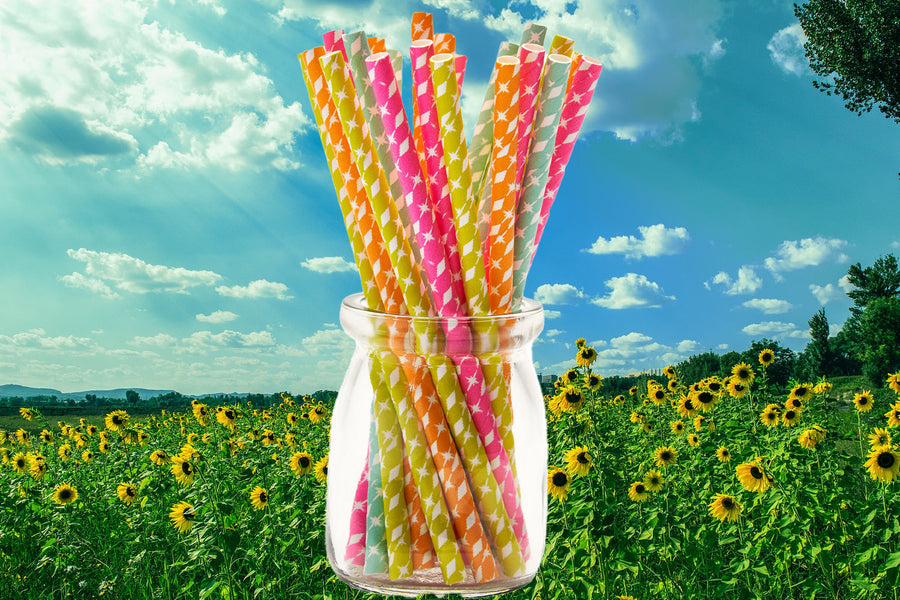 Is there anything more exciting than the beginning of summer? Backyard cookouts, beach days, and fruity cocktails are all the things we look forward to when the weather begins to heat up. To celebrate the beginning of summer, there's nothing better than an outdoor party. To get some inspiration, keep reading this guide to summer kickoff parties from Sophistiplate. 
When Does Summer Begin?
Officially, the first day of summer is June 21st (this year it falls on a Tuesday). Also known as the summer solstice, the first day of summer is the longest day of the year, which gifts us about 15 hours of daytime. After this day, the days begin getting progressively shorter. 
Although the official first day of summer is June 21st, there's no reason why you have to throw your summer kickoff party on this date. Many summer kickoff parties take place in late May or early June. If you're already throwing a party on Memorial Day, then you can use this official holiday to bring in the beginning of summer. 
What Is the Best Way To Celebrate the Beginning of Summer? 
The very best way to bring in the beginning of summer is outdoors. Thankfully, this can include a variety of settings, such as the beach, a botanical garden, a rooftop bar, or even your own backyard. The important thing is to soak in as much warm weather as possible — a welcome change from the colder winter and spring months we just got through.
To go along with the outdoor party theme, you want to incorporate as many natural elements as possible. We love plants and flowers, bright and vibrant colors, fresh fruit, and anything else that signals the beginning of summer. If you can engage in some activities that were off-limits during cold weather, such as hitting up the beach, then you'll really feel like the summer season has arrived. 
If you're throwing a summer kickoff party, keep reading for 10 of our favorite party tips to make your party as perfect as can be. 
10 Summer Kickoff Party Ideas 
1. Use Seasonal Decorations 
To get in the summer spirit, make sure to keep your décor as summery as possible. One great idea is to go for some tropical vibes by decorating with green tropical plants, such as royal fern, banana leaves, and palm trees. Don't forget about tropical fruit, such as pineapple. Of course, if it's not possible to get your hands on these actual plants, then any decorations with a tropical print will make for stunning décor. 
If you're not into the tropical aesthetic, then some classic summer options would blend bright colors and seasonal designs. We're big fans of prints that incorporate butterflies, lemons, and flowers. 
2. Bring the Beach to Your Home
If you can't make it to the beach, then you can make the beach come to you. Our favorite way to accomplish this? Fill up your backyard with sand. 
While the clean-up might be just a tad bit difficult, it's totally worth it for the stunning aesthetic that it would create. Lay out some lounge chairs and fire up your loudspeakers with plenty of summer jams so your guests can feel like they're hanging out on the beach. 
If it's extra hot outside, make sure to keep your guests well-hydrated with a cooler stocked with plenty of water, fresh juices, and refreshing smoothies. And don't forget about our favorite summer cocktails, such as wine spritzers, fruity sangrias, and extra-strong margaritas!
3. Create a Summery Tablescape
If you're serving dinner — or any kind of food — at your summer kickoff party, then take advantage of this perfect opportunity to spruce up your décor with summery elements. For example, instead of using a regular tablecloth, you can substitute it with a brightly-colored beach towel. Make sure to lay out vases with light summer flowers, bright citrus fruits, and baskets with mixed berries. 
4. Get Patriotic 
If your summer kickoff party falls on Memorial Day, then make sure to get super patriotic with red, white, and blue decorations. Instead of using regular tableware, lay out Sophistiplate's patriotic options on your dinner table, such as our Patriotic Confetti or Patriotic Gingham. Keep all the other party elements matching the color scheme, which should include your napkins, cutlery, and tablecloth. 
Don't forget to deck out your party space with plenty of patriotic decorations. Some ideas to consider include hanging a large U.S. flag in your front yard, a flag wreath on your front door, or a flag garland basically anywhere you can hang it. 
5. Serve Cocktails in a Mason Jar
Putting anything into a mason jar instantly upgrades it to a summer aesthetic. Because mason jars are fairly large, consider serving your cocktails in them. To prepare for the party, you can even put some citrus fruit or mixed berries into the glass before your guests start topping them off with their drinks of choice. 
If you're using straws, then we'd avoid the environmentally-damaging plastic options in favor of the more eco-friendly paper straws. Besides being biodegradable, Sophistiplate's cocktail paper straws make a perfectly summery addition to any cocktail. 
6. Set Up a Hot Dog Bar
Hot dogs are a classic staple of any summer cookout. Instead of serving up ready-to-eat hot dogs with basic toppings like ketchup and mustard, why not create an elaborate hot dog bar with plenty of options for your guests to experiment with?
To make the spread truly impressive, we would lay out a separate table with trays of different types of hot dogs, such as beef, spicy chorizo, and plant-based sausage. If you love bread as much as we do, you might enjoy experimenting with various types of buns, such as pretzel, sourdough, or sweet Hawaiian bread. Last but not least, make sure to go all-out with the toppings. Some of our favorite options include caramelized onions, nacho cheese, and pineapple salsa. 
7. Make Boozy Popsicles 
Fruity popsicles are the perfect treat on a hot summer day. Believe it or not, there is a way to make them better: infusing them with your favorite booze. 
Using a popsicle maker, play around with different flavor combinations. Some of our favorites are pineapple fruit and coconut rum, banana and coffee liqueur, and strawberry-lime with white rum. 
Of course, this is your time to get really creative, so make sure to play around with as many combinations as you can think of! To make the popsicles look super pretty, leave large slices of fruit inside. Don't forget to take photos before you eat them!
8. Get Creative With Serving Fruit 
Fresh fruit is the perfect dessert for an outdoor party. What's more, the summer season means that you can get your hands on in-season favorites, such as strawberries, peaches, and mango. Cut the fruit up into small chunks and serve them with these food picks for easy snacking. If you're firing up the grill for your summer kickoff party, then you can even throw your fruit on the grill for an extra complex flavor profile!
9. Serve Some All-American Apple Pie
We definitely don't need an excuse to indulge in some delicious apple pie. That said, if your summer kickoff party falls on Memorial Day, you have a very compelling reason to serve this all-American classic for dessert. Whether you're baking your own or buying it from your local bakery, make sure to serve it warm with creamy vanilla ice cream and fresh whipped cream. 
If you want to keep things hygienic in post-pandemic times, then we recommend making individual portions of apple pie using our Lemon Drop Baking Cups. Make sure to bake plenty — it's near impossible to have just one. 
10. Make a Summer Playlist 
To get in the summer spirit, make sure to create a great summer playlist. For the best sound quality, we'd recommend investing in a loudspeaker. Invite your guests to get off their feet with a dance-off. By serving enough summer cocktails, you won't have to ask them twice!
Here's to the Beginning of Summer 
There's no better way to celebrate the beginning of summer than with an outdoor party. To throw your best summer kickoff party yet, we recommend decorating with seasonal summer décor, creating a summery tablescape, and serving plenty of food and drink options that just scream summer. 
If you're throwing a summer kickoff party this year, then we're sure that our 10 party ideas will make your bash super impressive. For all your other party needs, Sophistiplate has everything you need to ring in the summer in style. 
Our Sources: 
60 Greatest Summer Songs of All Time | TimeOut Magazine 
A small straw's big environmental impact | World Wildlife Foundation
---