Top 4 Halloween Party Themes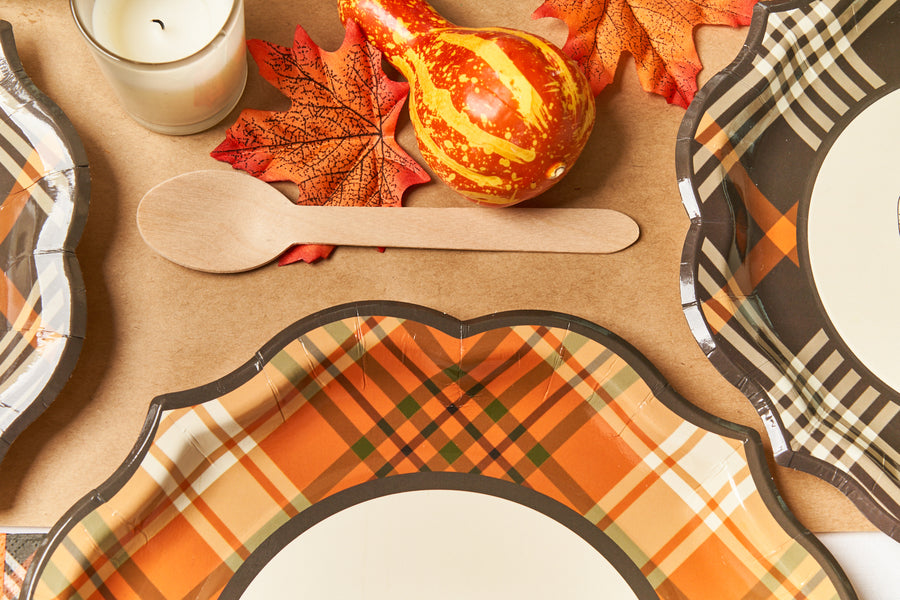 If you're thinking of throwing a Halloween party and don't know where to even begin, consider picking a theme before you proceed with the rest of the planning. A theme can help guide the decor, the food and drinks you'll serve, and even the costumes that your guests will wear. Plus, a theme can make your Halloween party that much more impressive. 
If you're unsure of which theme to pick and are looking for some ideas, here are four of the coolest Halloween party themes we found. Plus, we have some tips for choosing the best decorations, which food and drinks you can serve, how to send out invitations, and the costumes that you could recommend to your guests. Read on for your best Halloween party yet!
1. Haunted House
The haunted house theme is not only a favorite genre of horror movies and TV shows (and urban legends) but is a classic Halloween party theme. It's all about celebrating the macabre, eerie, and supernatural—in a house that's believed to be inhabited by paranormal phenomena, such as ghosts, demons, and other creepy spirits. 
Lucky for those of us considering this theme, haunting is one of the most common paranormal beliefs in the world. In fact, more than four in 10 Americans believe in ghosts and more than a third say that they have personally felt the presence of a spirit. 
It's more likely than not that you have some friends who believe in ghosts. So, if you really want to play on their fear, then a haunted house theme is perfect for your Halloween party.
Here are some tips for throwing a haunted house party. 
To make your house look really eerie in the dark, consider covering your walls with black or dark red wallpaper. You can also use wallpaper with creepy scenes, such as a "bloody" brick wall, an abandoned bedroom, and a dark, empty hallway. 
Put spider webs all around the house. Bonus points if you hang them up in a way that makes your guests have to walk through them. 
Invest in some spooky props that are quintessential haunted house items. You can get a haunted mirror that lights up and starts talking when people walk by it, or you can buy a lighted book that opens up and closes automatically. The options here are endless. 
Hang spooky pictures all over to give off the vibes that the people in the picture are former inhabitants of the haunted house. You can even buy "photos" that have images disappearing and reappearing in them.
Play eerie sounds on a speaker. Classic haunted house sounds include the creaking of floors, blowing winds, and even whispering. You can also decorate with dead flowers. You can either invest in some fake "dead" roses or buy some fresh bouquets and let them wilt on their own in time for your party. 
2. Angels and Demons
If you want to go for something fun (that doesn't scare your guests), then an Angels and Demons party is a solid choice. At this party, the costumes are the center of attention. Your guests will have the ultimate choice to make: should they be good or bad?
When sending out invitations, make sure to indicate that your guests should dress up as characters representing either heaven or hell. For making your guests spend extra effort on their costumes, hold a costume contest. If you decide to give a prize, gift cards to "heaven" (for instance, a massage certificate) are a great idea to play on your party's theme. 
Split your house into two sides: heaven and hell. A cool idea (if possible) is to situate heaven on the top floor and hell on the lower floor. For the space representing heaven, use decorations that go along with the theme. You can cover your walls in white or even a baby blue sky pattern. Adorn the space with pictures of angels in halos and soft clouds. White and baby blue balloons are another great choice. Lastly, make sure the room is brightly lit. 
For the space representing hell, go all out in red and black. Make sure the walls are dark and that the lights are dimmed. Better yet: replace all your light bulbs with red ones to add to the drama. If you can get some artificial fire in the room, then your set-up would look truly complete. 
If you want to make this an ultra-grown-up party, then serving a full bar with cocktails is a great way to achieve this. You can split your cocktail choices into two: red and white. Luckily, with a few syrups, your cocktail choices are endless. 
3. Zombie Apocalypse
Aside from the haunted house theme, the zombie apocalypse is another genre that is beloved by horror fans and feared by a surprising number of people. While not quite as eerie as a haunted house, zombies can be extremely terrifying. Play on these fears by making it your party theme.
Make a good first impression with the invitation. Send out invites to your guests letting them know they have been "infected" and that they will have to quarantine at your house (party). Many sites have unique Halloween invitation templates you can use to send out to attendees or to post on social media. 
Create signs that say your home is a shelter and safe house during the apocalypse. Put the signs both inside and outside to give off zombie thriller vibes. Set up quarantine areas throughout the party. Use yellow caution tape to block off rooms and post signs that say "restricted" or "infected area." 
To make the party look extra creepy, take some basic tools, such as rakes, axes, and even chainsaws, and stain them with red coloring to give the effect of fake blood. For the quintessential zombie food, make your treats in the shape and form of brains. This can work with anything from Jell-O shots to cupcakes. If serving food, make sure to have Halloween-themed table settings. 
If you plan to give out party favors, you can gift your guests survival kits with items they will be sure to use after the party. Some basic items like hand sanitizer, non-perishable snacks, candles, and energy drinks can be used during a zombie apocalypse or a regular Monday evening equally. 
4. Day of the Dead 
Most cultures mourn the dead, but on Day of the Dead (Día de Los Muertos), Mexican and Mexican-American families rejoice. The celebration can be traced back some 3,000 years to what is now modern-day Mexico, where it was believed that shedding tears for the dead would make their passage to the next world more difficult. Instead, the dead were celebrated in a happy celebration once a year.
Today, the celebration lasts from October 31 to November 2. According to tradition, the gates of heaven open at midnight on October 31 and the spirits of children can rejoin their families for one day. The spirits of adults can rejoin their families on November 2. 
During this celebration, the spirits of loved ones who passed away are lured back with music, food, and booze.
Although not quite a traditional Halloween theme, here are some tips for throwing a Day of the Dead-inspired party:
Stock up on traditional Mexican-inspired party foods, such as nachos, guacamole, salsa, tacos, and tamales. To go super-traditional, serve some Pan de Muerto, which is traditionally eaten during the festivities. 
Serve traditional Mexican spirits, like blanco or añejo tequila, mezcal, and even kahlua. You can serve favorite cocktails, like margaritas, by adding Halloween-inspired garnishes such as fake blood, lychee "eyeballs," and glow-in-the-dark cocktail stirrers. 
Consider serving Mexican beer and making beer cocktails, such as a michelada—a delicious blend of beer, tomato juice, hot sauce, and lime juice. 
Choose a Theme if You Dare 
Picking a theme for your Halloween party is not just fun—it's one of the most important things you can do to make sure your party stands out and is remembered for years to come. Once you decide on your theme, make sure to pay attention to the little details. Even if it's just plates and napkins, your guests will really appreciate the extra effort you put into planning the party. 
Sources:
Many Americans Believe Ghosts and Demons Exist | YouGovAmerica
---