Wedding Trends Perfect for the Most Important Day of Your Life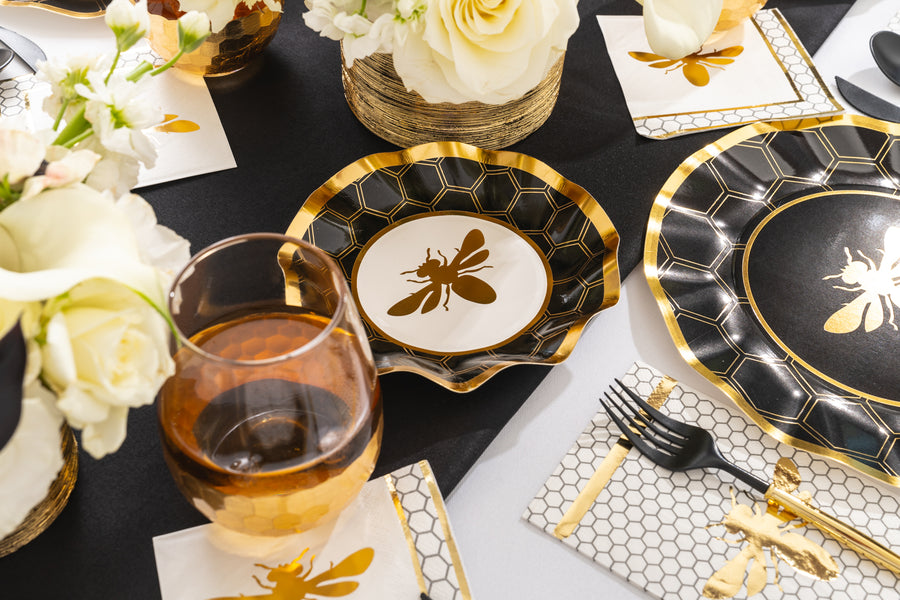 The pandemic has dramatically changed the wedding industry. While many couples had to postpone their special days or even cancel them altogether, there is no doubt that many things have changed for the better. Unlike the expensive, all-out events that got all the attention of years past, today's weddings are trending towards the intimate affairs that many couples actually prefer.
In fact, surveys show that many couples are narrowing down their guest lists, choosing more unique venues, changing up their food options, and overall just stressing out less. While some things remain uncertain, many couples are undoubtedly focusing on the important things and enjoying their wedding day a lot more.
For an overview of the new wedding landscape, as well as some tips for your own special day, read on for a guide from Sophistiplate on new trends that are perfect for your wedding day. 
New Trends in Invitations
Testing and Vaccination
Although it seems like the worst of the pandemic is behind us, safety remains a priority for large gatherings like weddings. For this reason, it's totally normal for couples to expect their guests to be fully vaccinated, or—at the very least—to get tested before showing up to the wedding. This can be included as a gentle reminder on the wedding invitations. 
Intimate Guest List
The pandemic has made couples realize what's truly important in life, which is friends and family. For this reason, guest lists are being carefully thought out and only those who are truly special to the couple get invited to the special day. Gone are the days of meeting certain guests for the first time. This year, the more intimate the wedding, the better. 
Digital Invitations
While there might be some debate over whether digital invitations can be tacky, when it comes to rapidly shifting plans during the pandemic, e-vites simply can't be beaten. If there is a short time between your engagement and wedding, then digital invites are king. As an added bonus, your guests will be able to RVSP with one simple click. 
Livestream
The pandemic has completely normalized Zoom weddings. Whereas before, attending a virtual wedding was almost unheard of, today your guests can tune in from afar and be part of the special moment wherever they may be. This is great news for those who live far and can't travel to the wedding. 
For your Zoom attendees, all you have to do is include an embedded link on the e-vite with a date and time. And of course, if you choose to live stream the wedding ceremony and have a large in-person reception when time allows, then that's another option that gives you flexibility and that your guests will surely appreciate. 
New Trends in Picking the Venue
Micro-Weddings
The average cost of a wedding in 2019 (pre-pandemic) was almost $30,000! That has dropped dramatically in the following years and for good reason. Many couples are deciding to splurge on their dream honeymoon, to save up for a downpayment on a property, or to just save the cash for a rainy day. 
For this reason, micro-weddings are an amazing option for those couples who don't want to spend too much money on their special day but still want a traditional ceremony with friends and family. Instead of just going down to the courthouse, these couples are choosing to throw a micro-wedding, which is an affair with no more than 50 guests. Gone are the days of huge banquet halls; for these intimate gatherings, small venues are the way to go. 
Outdoor Weddings
To keep weddings as safe as possible, proper ventilation is key. For this reason, couples are prioritizing outdoor spaces—this includes gardens, terraces, rooftops, or even someone's backyard. While you may think that outdoor weddings are appropriate only for the spring and summertime, it's completely possible to have a ceremony outdoors when the temperature drops. 
With the use of tarps and heat lamps, you can hold parts of the wedding—such as the ceremony, cocktail hour, or reception—or the entire event outdoors. Just make sure your guests are dressed in more than the traditional wedding guest attire. As a bonus for winter outdoor weddings, couples can save some serious money on the venue, all the while having more dates to choose from. 
Backyard Weddings
In line with the outdoor theme, more couples are choosing to have their wedding in their own (or someone else's) backyard. Backyard weddings tend to be relaxed affairs with more casual dining, decor, and attire. Because of this, there are fewer restrictions and time constraints, which allows your guests to celebrate for as long as they wish (and possibly have a place to crash right after). 
Unexpected Venues
Because there is a serious backlog of weddings that were postponed due to the pandemic, couples have a bit more competition when choosing a venue. For this reason, many are thinking outside the box and choosing venues that aren't traditionally associated with weddings. Some ideas for a venue include boats, farms, museums, or even warehouses. 
Social Distancing
It seems like social distancing is here to stay, which is great news for wedding guests. The days of cramming around a table are gone. Instead, couples are choosing to give their guests ample space on the day of the wedding with fewer people seated at a given table. 
Eloping
Because of the uncertainty surrounding wedding planning, with many couples having had to cancel their big day, eloping is a hassle-free option. If a wedding doesn't fit into your plans, then it's totally acceptable to choose to marry your significant other this way.  
New Trends in Dining Options
No More Buffets
Self-service food stations have been largely lacking from recent weddings due to safety concerns and it seems like they aren't coming back anytime soon. This is great news for couples who think that buffet-style dining isn't the most elegant option or those who want to avoid wasting food when planning for large receptions. 
Plated Food
As the most elegant option, couples are choosing to have all appetizers and entrees individually plated and served directly to the guest. This is a much more convenient option for guests, who will be thankful to not have to make runs to the buffet several times. 
Tapas
Instead of having large quantities of food, guests can grab individual tapas-style bites. While this isn't the perfect substitute for main courses, it can still make for an exciting appetizer option, especially if served in an elegant way. 
Individual Wedding Cakes
In line with the spirit of single portions, more couples are choosing to bring the trend to the main dining event, as well. Instead of one large wedding cake that would have to be cut up and distributed amongst everyone, mini wedding cakes make for a unique option and have endless options for flavors that are sure to please everyone. 
New Trends in Fashion 
Fewer Rules
With smaller, more casual weddings becoming the norm, brides and grooms have felt less pressure, becoming more adventurous with their fashion choices. Brides can experiment with different wedding dress styles, such as shorter hemlines, more casual materials, and even non-traditional colors. Likewise, grooms are opting in for colored tuxedos. Some are even foregoing them altogether, wearing suits instead. 
DIY Fashion and Makeup
Styling our own hair and doing our own make-up were some of our favorite pastimes during the pandemic. This DIY spirit is being brought to some weddings, with many couples choosing to forego hiring professional make-up artists, stylists, and tailors, and using their own fashion and beauty skills instead. 
Shift in Priorities
The pandemic has made many of us realize that creating a memorable experience with our friends and family is much more important than spending great amounts of time and money on making everything perfect. For this reason, couples are choosing to have weddings that allow them to relax, enjoy their own day, and celebrate their love with those who truly matter to them. 
Unlike pre-pandemic times, today's weddings are all about simplifying your special day so you can spend more time with your loved ones with the least amount of stress. Wherever you choose to celebrate your special day, Sophistiplate has the right tableware and decor to make your wedding day not only hassle-free but super elegant and stylish, too. 
Sources:
How Much Does a Wedding Cost? | Insider
Tech Entrepreneur Reboots Wedding Industry After COVID-19 Lockdown | Forbes
2021 WeddingWire Newlywed Report: COVID-19 Edition | WeddingWire
---