Sophisticated 60th Birthday Decorations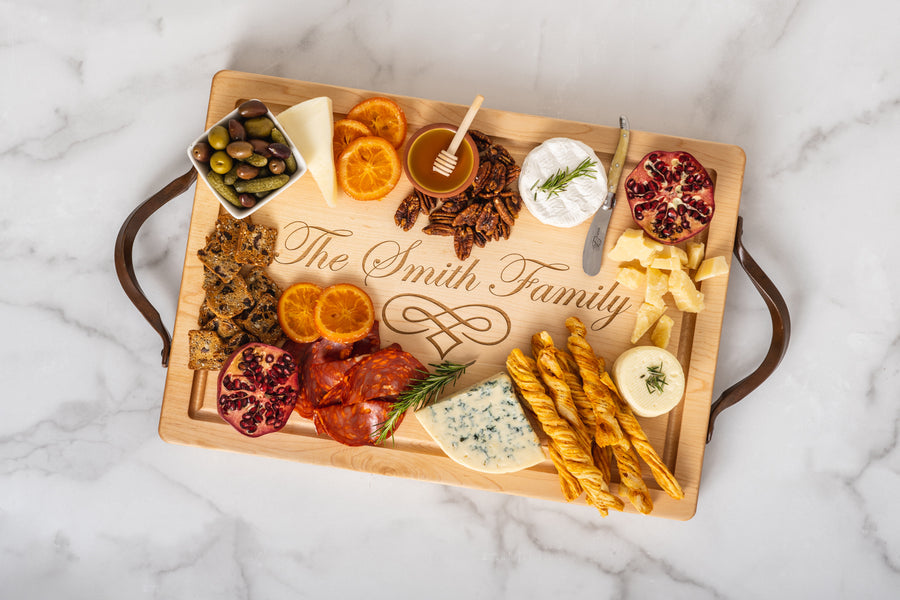 A 60th birthday is truly a big deal. After all, there are many decades of accomplishments, fond memories, and learned wisdom to look back on and be proud of. However, there's even more to look forward to. After all, the 60s are a time when we begin to look forward to retirement, travel to exotic destinations, and quality time with friends and family.
For this reason, whether you're the guest of honor or you're throwing a birthday party for one, this special day deserves a grand celebration. To help you with planning a 60th birthday bash, here's a guide from Sophistiplate on everything you need to decorate for your most sophisticated party yet!
1. Floral Arrangement 
No matter which party theme you choose to go with, a stunning floral arrangement will make a stunning addition to any event. You can go with something classic, such as a selection of roses, lilies, and peonies. For a more modern twist, you can experiment with making a tropical creation with banana leaves, royal fern, and pink hibiscus. 
However, there's no need to make a floral arrangement that's too elaborate. Sometimes, a selection of succulents will be more than a stunning piece of party décor. 
2. Champagne Tower
There's a lot more to a champagne tower than having a seemingly endless supply of bubbly pouring the entire night. A well-crafted champagne tower can make for a seriously impressive display in the center of the party space. While it may take a bit of effort to get it done just right, we guarantee that the end result will be absolutely stunning. Just keep in mind: You'll need a special type of champagne glass called a coupe to make this creation. 
3. Balloon Arch
The entrance to your party can be instantly elevated with a balloon arch. It can be easily customized with the perfect color, pattern, and any other element that you want to add to your party. 
As for the best part? It's super easy to make on your own. Make sure to blow up a bunch of balloons and tape them in an arch shape for an instantly impressive piece of décor. 
4. Matte Balloons 
Balloons are a must-have birthday decoration. To add a modern touch to your 60th birthday party, add some dark-colored matte balloons to your décor. This will make your space look ultra-sophisticated for plenty of photo-taking opportunities. 
5. Elegant Photo Backdrop 
On this special day, you'll want plenty of photos to remember things by. To make them look super professional, set up an elegant photo backdrop with a design that matches your party's theme. To get started, all you'll need is a large piece of plastic sheeting and some materials to make your creation, such as paint, glitter, and paper cut-outs. 
We're definitely not against using a plain photo backdrop. This way, you can play around by adding a digital background to your developed photos. 
6. Charcuterie Board 
Okay, a charcuterie board is technically meant to be eaten and not just looked at. However, it still goes a long way to add to your party's aesthetic and makes for some awesome Instagram snaps. Check out our creative charcuterie board ideas to spruce things up at your 60th birthday party. 
7. Pastry Display
Another food option to add to your party's décor is an elaborate pastry display. A mix of cupcakes, eclairs, cannolis, mini cheesecakes, and any other scrumptious dessert you can think of will be instantly picturesque — especially if it's served on our elegant cake stand. 
8. Blanc & Noir Table Setting
If your 60th birthday bash includes an elaborate dinner, then creating a sophisticated tablescape is a must. This Blanc & Noir Table Setting from Sophistiplate will add an instantly elegant aesthetic to any dinner table. As for the best part? It's 100% disposable — which means you won't have to worry about cleaning up after!
9. Mimosa Table Setting
If your party takes place during the day, then you'll want to go for a table setting that's slightly lighter in color while still being incredibly sophisticated. Our Mimosa Table Setting will brighten up any party space, making it perfect for parties that take place outdoors, during the summer, or at brunch. 
10. Everyday Blush Table Setting
For a whimsical and romantic aesthetic, our Everyday Blush Table Setting will make the perfect piece of décor. Accentuate the table with white floral arrangements, rose gold cutlery, and decorative napkins. 
11. Painted Bottle Centerpiece
As much as we love seeing crystal vases on the dinner table, sometimes these can feel just a tad bit too extravagant for certain birthday parties. A more down-to-earth approach would be to make your own hand-painted vases using recycled glass bottles. 
Using pastel matte colors will give off instant retro vibes to any party. Add some wildflowers into the vases and spread them all around the party space for all-over party décor. 
12. Cupcake Liner Garland
Another idea for a DIY piece of décor is a garland made with decorative cupcake liners. All you need to do is pick your favorite cupcake liner design, pierce a hole in the center of each one, and run a long string through it. You can even combine the garland with string lights for an instantly whimsical decoration. 
13. String Lights
Lighting is one of the most important elements in setting your party's atmosphere. After all, nothing kills the party mood more than harsh overhead lights. For your 60th birthday party, turn down the bright lights and decorate the party space with lots of string lights. For a super-sultry ambiance, we'd also add some paper lanterns to your party's lighting. 
14. Candles Galore
To add a sultry mood to any party, we recommend using candles for your lighting. Ditch the bright overhead lights in favor of a room decked out in tiny tea light candles, impressive centerpiece candles, and long pillar candles. The latter will look especially stunning on the dinner table — especially if you're using a decorative candle holder.
15. Photo Cupcake Toppers
Photo cupcake toppers are super easy to make. The hard part lies in choosing which photos you'd want to work with. We'd personally go with images of the guest of honor, but the sky is the limit here. 
Once you've picked out your photos, all you have to do is print them out, cut them into small circles, and attach them to a trimmed paper straw — such as this one from Sophistiplate. And there you have it! An instant transformation of any frosted sweet treat. 
16. Disco Ball
A metallic disco ball in the center of the party space will instantly bring 70s vibes to your 60th birthday. At the end of the night, you can even choose to turn down the lights and raise the volume on your favorite disco jams from the grooviest decade. To really add to this aesthetic, we'd throw in some glow sticks, metallic fringe tassels and balloons, and a party light. 
17. Ice Cream Bar
A favorite at kid parties, an ice cream bar can make for an amazing addition to your 60th birthday party. 
As much as we love classic vanilla ice cream and chocolate hot fudge, we'd take this opportunity to experiment with unique flavor combinations. Some ice cream flavors to consider include balsamic and strawberry, brown butter bacon, and cilantro lime. You can even infuse some of these with your favorite liqueur for a boozy treat. 
Use elegant baking cups for serving your creations. 
18. Glitter Confetti 
We can never get tired of confetti. If you don't love the idea of cleaning up confetti poppers, then a mess-free way to decorate with glitter will be to take large pieces of it and attach them to the walls of your party space. You can also experiment with dipping some of your party supplies into a glue-and-glitter mixture. This could be anything from your cutlery to your glassware to your buffet trays. 
A Sophistiplated 60th Birthday Party  
A 60th birthday party is a grand celebration. After all, the guest of honor has many accomplishments, memories, and pieces of wisdom that they can look back on during their special day. However, there's also much to look forward to, such as taking it easy, spending quality time with friends and family, and enjoying more of what life has to offer.
To make their celebration truly special, the right party décor is a must. By putting extra thought and effort into the party's aesthetic, you'll not only create lots of opportunities for taking photos, but you'll make the guest of honor feel that their birthday is much more special. 
We're sure that with our top ideas for décor, the 60th birthday party you throw will be a stunner. As for all your other party needs, Sophistiplate has your back — always. 
Our Sources: 
How to Make a Champagne Tower for Your Next Party | Thrillist 
The 35 Best Disco Songs Ever | Billboard 
---