2021 Gift Guides: What To Look Out For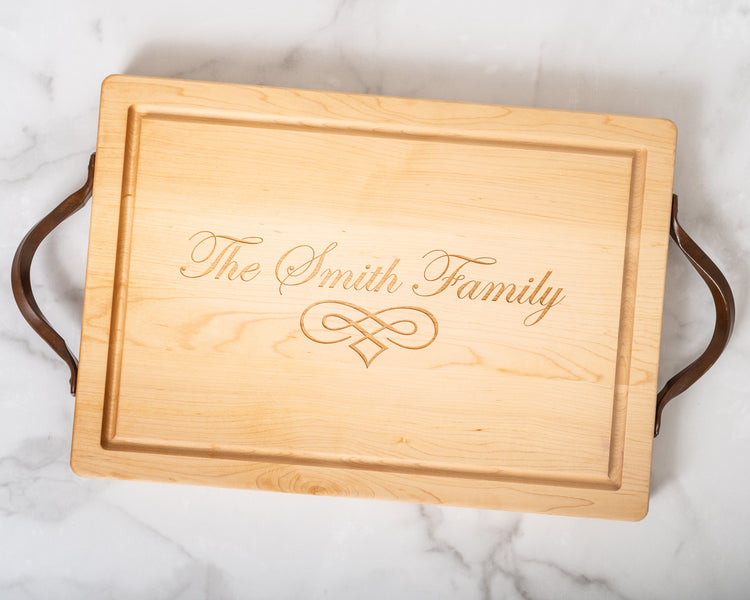 To make up for everything we've gone through in the past few years, 2021 has one thing in store for us: new items and gift ideas that we're super excited to try out. 
Whether you stock up your favorite hostess on disposable cutlery, plates, and napkins from Sophistiplate, or go all out and buy your husband the best tech gadget out there for father's day or birthdays, there's no shortage of great gifts worth buying.
From your parents to your co-workers to everyone in between, here are the best gifts to look out for this holiday season. 
Best Gifts for Your Parents
Whether your parents can teach you a thing about technology or—conversely—are the type to call you with every computer-related question, there are some gadgets that they probably don't have. We have in mind those luxurious appliances that not many people think to splurge on but that can end up being completely life-changing once they get them.
Here are three of our favorite tech gifts to treat your parents to on the next special occasion.
Smart Coffee Maker
If your parents have been using the same ol' drip coffee maker for years, then this year is the perfect time to spruce things up. A smart coffee maker is one of the best products out there, and it comes with various features that allow them to craft all kinds of café drinks in minutes—for the perfect mocha latte every time. 
In addition, these smart machines are enhanced with features that can make life much easier. For instance, some of these coffee makers connect to an app on your phone so you can brew remotely. That way, your parents can have a cup of coffee ready before they even get out of bed. 
At-Home Pizza Oven
While you can certainly bake your pizza in a regular oven, they won't develop that crispy crust that only a professional oven can accomplish. If your mom or dad is a pizza aficionado (or, really, any type of baking) then an at-home pizza oven will be one of the best gift ideas to allow them to recreate their favorite restaurant dishes at home. 
Designed to reach temperatures of up to 700℉, at-home pizza ovens will guarantee that sought-after pizza crust every time. And to keep your parents safe, we would complement this gift with a personalized pizza peel from Sophistiplate. 
Robot Vacuum
"I just love vacuuming the floors," said no one ever! Give your parents the gift of free time with a robot vacuum. These disk-shaped devices can work 24/7 to keep floors free of dust and debris. Plus, they're super fun to watch—especially if they have a curious pet following it around everywhere. 
Best Gifts for Your Significant Other
When it comes to our S.O., no gift can be too big. Plus, you know them pretty well at this point, so it's totally okay to get personal with the perfect gift. For 2021, here are the three best holiday gifts we think the love of your life will be thrilled to get. And we think that you'll enjoy giving them, too!
Smart Stationary Bike
Honestly, giving anyone else a piece of exercise equipment might make for an awkward moment. But when it comes to your S.O., they know how much you care about their health and fitness, and how much you want them to enjoy getting in their daily workout. 
A smart exercise bike will connect them to thousands of virtual classes, monitor their progress, and make them a part of a like-minded community all from their comfort of their own apartment or home. And with the dozens of options available on the market today, you won't have to wait months to get one. 
Smart Cocktail Maker
If your S.O.'s hobbies include hosting parties, having a cocktail after a long day at work, or tasting as much aged scotch as they can, then they probably have an at-home bar already. A smart cocktail maker is one of the ultimate Christmas gift ideas that lets your S.O. skip the steps of mixing and shaking. Plus, they'll have a consistently perfect cocktail that's ready in minutes every single time. 
A Smart Car
If your S.O. does a lot of driving (and parking) in the city, appreciates cool designs, and wants to do good for the environment, then a smart car will be a perfectly extravagant gift to spoil them this year. 
Best Gifts for Your Kids
Toys will always make a perfect holiday gift for toddlers, young children, and burgeoning teens alike. That said, a high-tech gift will be an exciting one for both your kid and—let's be honest—for you, too. Here are three of our favorite gifts for your kid (or niece, nephew, or little cousin) to play around with this year. 
Virtual Reality Headset
A virtual reality headset makes for an awesome gaming experience. But there's so much more to it than that. With a virtual reality headset, you can explore visual art, "travel" to faraway places, and even enhance your fitness. With the various options it offers, we think that a VR headset will be a gift that your kids will fall in love with this December. 
Electronic Drum Kit
If your child has expressed a desire to learn to play drums, then you might be torn between being thrilled for their interest in music and afraid of hearing beginner drumming sessions. In this case, an electronic drum kit can be connected to headphones so they can play as much (and as loud) as their heart desires. 
Smart Ice Cream Maker
An ice cream maker is a perfect way for your kids to start experimenting in the kitchen. And this time, their experiments can be totally foolproof with a smart ice cream maker. Just fill the machine with your favorite ingredients, press the "on" button, and serve it as your favorite ice-cream sundae!
Best Gifts for Your BFFs
When shopping for our BFFs, we want our gift to be as fun as possible while still serving a practical purpose in their life. Here are some gifts that we think will perfectly serve both of these purposes.
Pet Camera
If your BFF is constantly on the go, then a pet camera is the perfect way for them to monitor the furry friend they left at home. Aside from checking in on them, it can be a way to virtually hang out with them—kind of like Zoom!
Light Therapy Hair Brush
Beauty and health lovers rejoice! Instead of a regular old hairbrush, we're going high-tech with this essential. Light therapy hair brushes can give you a scalp massage, increase circulation, and increase scalp health. The recipient might not think they need this tool in their life, but once they get it, they won't be able to live without it. 
Brain Music
Although all types of music are good for the brain, we're talking about a specific type of music that's been shown to relieve stress, boost concentration and inspiration, and just overall help you feel better—called binaural beats. For a low-hassle gift, give your BFF a subscription to a binaural beats app. These generally are a joy to use and come with music options for every type of mood. 
Best Gifts for Your Boss and Co-Workers
Last but not least on your list of people to shop for are those you work with. There's a reason our co-workers feel like a second family: we don't choose them but somehow end up spending a large portion of our days with them. 
But while you want to go all-out when giving gifts to family, presents for your boss and co-workers have to be a little more toned down. Here are our favorite options that will be perfect gifts this year.
Smart Trash Can
We've definitely become much more germ-conscious this year. And we're sure your co-workers have also. So give your office a gift that will surely be appreciated: an automatic trash can. With a touchless sensor, you'll have one less thing in your life that will be a source of germs. 
Smart Mug
We're sure that your boss won't mind a "world's best boss" mug—or any kind of personalized glassware. But to spruce things up this year, you can go for a self-heating mug that keeps that morning coffee hot all day long. 
Blue Light Blocking Glasses
Computer eye strain is definitely real. If your co-workers have been clocking in overtime in front of the screen, then this handy accessory will allow them to work without experiencing the effects of blue light. As for the best part? Most blue light blocking glasses are super stylish and relatively inexpensive, making them one of the best recommendations.
We Only Have What We Give
Giving gifts is not only about the other person; it can make you feel super fulfilled, as well. Our holiday gift guide can be a one-stop-shop to get just what you need. This year, go for thoughtful gifts that are sure to be loved by everyone on your list. Happy gifting!
Our Sources:
Feeling Blah During the Pandemic? It's Called Languishing | The New York Times 
5 Do's and Don'ts of Office Gift Giving | CNBC 
Indoor Exercise Bike Sales Have Skyrocketed During Pandemic | Quartz 
Virtual Reality Video Games That Double as Exercise | Wirecutter 
---