Is It OK To Use Paper Plates at a Wedding?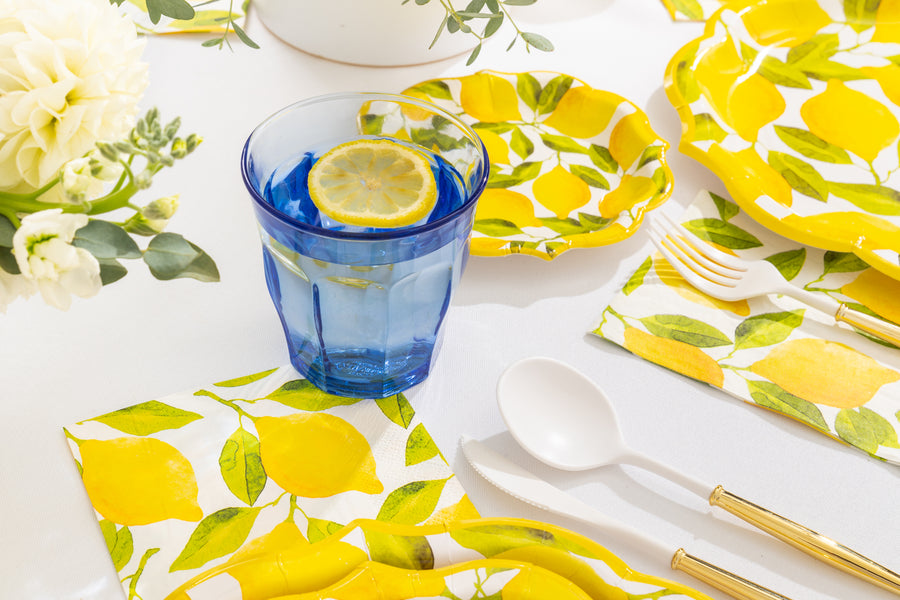 Here at Sophistiplate, we think that it's not only ok to use paper plates at a wedding but it's actually preferable!
When you consider all the costs and hassles of traditional dinnerware, you'll no doubt find yourself wishing that things could be more simple. For this reason, if you're thinking of using paper plates at your wedding but find yourself hesitating, check out this guide from Sophistiplate on what makes paper plates so great.  
Why Is Fine China so Popular?
If you're planning a wedding, there's no doubt that fine china dinnerware has at least crossed your mind. Of course, a reception table decked out in fine china is very impressive. Thanks to its strength and appearance, fine china was traditionally considered the gold standard in dinnerware and used to dominate weddings of years past. 
But despite its popularity, fine china is not the simplest option for any event. Depending on your wedding venue, it would most likely need to be rented for the day. Plus, china dinnerware has to be set out before dinner, cleaned up after the reception dinner, and packed up to be sent back after the event. This is not only labor-intensive but pricey, as well. 
For this reason, more brides than ever before are choosing to forego this dinnerware option and instead are going for disposable paper plates. While the paper plates of days past were wholly inappropriate for such a special day, today's options are almost indistinguishable from the real thing. 
Here are five reasons why paper plates are not only ok to use at a wedding, but actually the best choice.
5 Reasons To Use Paper Plates at a Wedding
1. They're More Sanitary
The pandemic has truly taught us the importance of taking proper hygiene. As a result, buffet and family-style dining options are slowly tapering out to prevent the spread of germs at communal food stations. 
Instead, restaurant-style dining is becoming more of the norm. As a result, all appetizers and entrees are being plated individually and passed out to the guests. Or, as a more fun option, different kinds of tapas are being served as a substitute for one big entree.  
Now, instead of one large buffet plate, weddings require a variety of plate options. Depending on the number of courses served, this can add up to about five plates per guest. 
Renting this number of plates can be challenging for some couples. Luckily, disposable paper plates can be easily bought in large quantities, making enhanced sanitation not only simple but worry-free. 
2. They're Easier To Clean
To add to the theme of proper hygiene, traditional dinnerware has to be cleaned at the end of the night. While this was to be expected pre-pandemic, these days, it's less of a stellar idea to be making extra contact with used dishes. Plus, non-disposable plates need to be seriously sanitized before being used again.
While it may not be a huge issue for catered events, wedding hosts who have to clean at the end of the night likely don't want to add another task to their to-do list. For this reason, disposable paper plates are a great option to forgo the extra cleaning. At the end of the night, they can simply be thrown away (with no guilt whatsoever). 
3. They're Cheaper Than Renting
Many wedding venues include dinnerware as part of the dining package. However, for the couples that are hosting in spaces without this option, renting dinnerware has traditionally been the standard practice.
However, more couples are choosing to throw more casual events. And when money is factored into the equation, renting dinnerware is simply not the most economical option. 
Casual dinnerware can run couples at least $5.50 per guest, while porcelain options can cost three times as much. And of course, prices are largely location-dependent, with the standard rates in big cities being much, much higher.
Because disposable dinnerware costs less than renting even casual dinnerware, many couples are choosing this option for this big day and choosing to splurge on other (more important) things, such as an extravagant wedding cake or an all-out cocktail bar. 
4. They Look Just Like Real China
Today's paper plates are definitely not what they used to be. Instead of the flimsy white ones that are reminiscent of middle school pizza parties, the paper plates of today are almost indistinguishable from fine china. 
Thanks to a special hard coating, high-quality paper plates look and feel heavy, which can make your guests feel like you splurged on fine china for your big day. Plus, because of their coating, they're leak-proof and stain-proof. This means that you can serve all types of hefty dishes without worrying if the plates will hold up to the challenge. 
5. They Come in All Shapes, Colors, and Designs
It's hard to find dining ware in the exact style that you want—especially if you're getting them from your wedding venue or renting them out. For the most part, the dining ware options that are available come in classic shapes and colors, which is not the most fun option for trendsetting couples. 
Paper plates, on the other hand, come in all kinds of shapes, colors, and designs. Whether you are looking for something glamorous, romantic, or edgy, you will find the exact plates that fit your style and wedding theme. 
3 Questions To Help You Choose the Right Dinnerware
With just a few questions about your big day, you can be well on your way to getting the perfect paper plates. Here are some things to ask to help you find the right paper plates for your wedding.
What Is the Dining Style?
The biggest factor in helping you decide what kind of dinnerware you need for your big day is the dining style of the event. Will it be a buffet, family-style, or restaurant-style dining? Will there be a cocktail hour? What are the dessert options?
If you plan to have plated service, then each guest will need a plate for the appetizer, salad, entree, and dessert. 
For family-style service, you will not only need a plate for all of the courses, but you will also need to consider getting serving platters for the table. 
And lastly, for buffet stations, it's customary to have several dinner plates per guest (because we know of almost no one who won't go back for seconds!). 
If you plan to have a cocktail hour with hors d'oeuvres, then you will also need to get some cute appetizer plates so your guests can mingle comfortably. 
Lastly, consider your dessert options. Will you have a dessert bar in addition to the wedding cake? If so, you'll need to invest in extra dessert plates for guests who will want to go back to the dessert station several times. If, on the other hand, you plan to serve individually-plated portions, then you will likely get away with one dessert plate per guest (and a few extra just in case). 
How Many Guests Will Attend?
Once you have a good idea of how many guests will attend your wedding, you will need to figure out how many plates to get in total. 
Plated dinners are the easiest to account for since each guest will only need one plate per course. It's a little harder to determine how many plates you would need for a buffet; but in general, it's a good idea to expect each guest to use at least two dinner plates. In either case, having extra plates on hand is always a great idea. 
While you don't want to get unnecessary paper plates, ending up with a few extras after the day is no biggie. As long as they're not personalized, the remaining paper plates can easily be used for other occasions!
What Is the Theme?
Now onto the fun stuff! One of the most important decisions you'll make when planning your big day, the theme will determine the style and design of the paper plates you'll have at your wedding. 
If you will have a formal wedding reception, then classic shapes and designs are ideal for your big day. Our favorites include white and black prints with gold accents for the most elegance and sophistication.
If your wedding will be whimsical and romantic, then have your dinnerware reflect that with bright and modern florals. Reds, pinks, and oranges pair perfectly with rose gold accents for an outdoor wedding. 
Even if your wedding is a casual affair, the right plate design can make all the difference in the dining experience. Our favorite is a classic gingham print that has picnic vibes and will reflect the main theme of your wedding. 
Do What Works for You
If you were on the fence before this guide, we hope that you now see why paper plates are such a great idea for your wedding. They're not only gorgeous, fun, and hassle-free, but look and feel like the real thing! For high-quality paper plates, Sophistiplate has your back with the perfect designs for your big day. 
Sources:
The Characteristics of Fine China | SFGATE
How Much Do Stemware and Flatware Rentals Cost? | Cost Helper
2021: How Much Does it Cost to Rent Table Place Settings? | Reventals
---