Thoughtful Gift Ideas That Are Sure To Have an Impact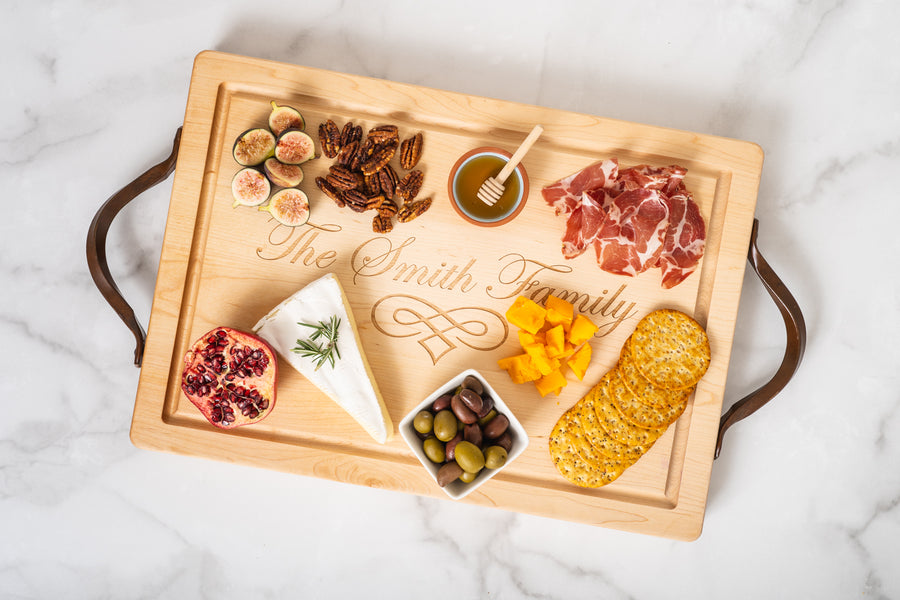 Whether it's for better or for worse, the pandemic has changed our world dramatically. Thanks to these changes, we have a whole new set of wants and needs that make up our holiday wishlist. 
This season, If you want to gift something that is truly impactful to your loved ones, then the best way to do that is to think about what changed for them and how that can change what they want to get this holiday season. The best gifts are the ones that come from the heart, after all. 
To give you some ideas, here are our top picks for the perfect gifts this year. Continue reading below!
If You Care About Their Health
We can't ignore that some people completely transformed their health during the pandemic. But for some of us, the pandemic meant more time spent indoors, which took a toll on our diet, fitness, and even complexion. If your loved ones have mentioned feeling not-so-great lately, then there are a few gifts that can make a difference in their health and wellness while helping with self-care.  
Blue-Light Blocking Glasses
If screen time was thought to be a problem before, then there's no denying it after the past year. It seems like every part of our lives has gone virtual: work, socializing, and entertainment are all done from the comfort of our homes. 
But while we love a good rom-com binge late into the evening hours, the blue light emitted by our screens can interfere with sleep. And when you consider how important sleep is for mental, physical, and emotional health, it's a no-brainer that you'll want to limit your blue light exposure. 
Thankfully, blue-light-blocking glasses exist to do just that. And the fact that they come in all styles and at all price points makes them an ideal gift that's extra thoughtful. It's one of the best products you can buy for those concerned about their health!
Treadmill Desk and Standing Desk
Working from home has been a blessing for many of us. After all, we get to have leisurely mornings with a mug of coffee, spend more time with family and put time into our friendships, and eat home-cooked meals. But one thing that we do miss is getting those small opportunities for extra movement throughout the day.
We know that sitting for too long can lead to all kinds of problems. For this reason, we love the idea of a walking treadmill desk. Exactly as it sounds, this desk has a treadmill attached to it, which allows you to walk at a leisurely pace while getting your work done. 
But these babies do come at a slightly higher price point. Plus, they may not be everyone's cup of tea. For this reason, a standing desk is another great option. If your loved one is happy with their current desk, you can even get an attachment—a type of mini desk—that they can place on top to allow them to stand while working. This is one of the best gift ideas for a best friend or significant other!
Meal Delivery Subscription
With work-from-home, some of our friends and family only saw their responsibilities add up. With all this extra time spent taking care of the home, who has the time to cook elaborate meals, let alone healthy ones? 
If you have someone in your life (Grandpa? Mom?) who needs to get the task of cooking off their plate (there's a pun in there somewhere!) then a customized meal delivery service can be the most thoughtful gift they can ask for. 
With the hundreds of meal service companies that exist today, you'll have no trouble finding the one to fit their dietary preferences and your budget. Whether you get them gift cards for it or set up the subscription and pay for it, they are sure to love it. 
If They've Recently Moved
Let's face it: If we can work from anywhere in the world, we want it to be in a warm place. And we're certainly not alone in this. Many of us have packed our bags for warmer climates. 
If your bestie decided to make the same move, here are some great gift ideas you can give them to help with a smooth transition to their new home.
Cast Iron Skillet
If there's one kitchen tool that truly encapsulates the meaning of "all-purpose," it's the cast iron skillet. It can be used for frying up some morning eggs, cooking the perfect steak, and even baking dessert—amongst many other things. 
Add to that the fact that it's non-stick, non-toxic, and made to last a lifetime, and you've found yourself the perfect housewarming present for your BFF. 
The Latest Kitchen Appliance
It's probably unlikely that your loved ones need another toaster or the countless variations of this kitchen appliance. Instead, get them something that they haven't even thought to get themselves and never would have in a million years—a true indulgence. 
Kitchen appliances such as an indoor garden for growing herbs, a cocktail machine, and a wifi-connected air fryer are all great ideas that come to mind. For more unique gifts, simply ask them about a kitchen tool they've always wanted. This also works great for Mother's Day, Valentine's Day, anniversaries, or a birthday (way better than just blowing a candle out!). 
Personalized Cutting Board
Cutting boards are one of those kitchen tools that you can never have too many of. Well, maybe you can, but we have a hunch that not many of us are at that level yet.
Whether you have separate cutting boards for your meat and produce, use a cutting board as a serving tray, or like to hang them up on the wall for decor, cutting boards can make for an awesomely versatile gift.
For your loved ones, a personalized engraving is a thoughtful touch that can make the gift stand out even more. And if you want to take it a step further, then you can even design a cutting board with their favorite photo. They are so nice, you can leave them out for people to admire (and that's way cooler than coffee table books, we think). 
If They're Overdue for a Vacation
Just because air travel came back in full swing, doesn't mean that all of your loved ones have taken this opportunity to get away somewhere. If your gift recipient is long overdue for a vacation, a gentle nudge may be all they need to take their next trip. 
A Trip With You
A not-so-subtle way of getting your loved one to travel, paid-for airline tickets, and hotel, plus you as a travel companion, can make for the perfect gift (and Instagram-worthy vacation). Whether it's a tropical beach getaway, a National Park hiking trip, or a mini spa vacation (perfect for you and a girlfriend), you can find something that the both of you will enjoy. Talk about cool gifts!
To make sure you don't book a vacation when it's not possible to go, book far in advance. This will give your pal ample time to plan for time off and give them more time to anticipate the trip. And in the worst-case scenario, refundable tickets and hotel options should always do the trick.
Travel Gear
Booking a whole vacation for someone takes some serious commitment, and requires you to dig really deep into your pockets. If you want to keep your gift a bit more low-key, then getting them high-quality travel gear can be just as thoughtful.
In the first place, there are the basics of travel that anyone can stand to upgrade. We're thinking of memory foam neck pillows, silk eye masks, and leather-bound travel journals that are a must for any globetrotter. 
Then, of course, there are next-level gadgets that can truly improve the travel experience. If like us, your loved one needs their coffee first thing in the morning, then a portable espresso maker would give them a delicious cup of java whenever (and wherever) they want it. 
Do they need their clothes to look picture-perfect wherever they go? A mini steam iron can transform wrinkled clothes in seconds. Even something as small as a portable charger can make all the difference during their vacation. Maybe their pet likes to travel with them—get them a carrier! 
Personal Filter Straw
Air travel can be seriously dehydrating. Plus, in some destinations, only bottled water is fit for consumption. While that's fine for some people, others want a more eco-friendly option for staying hydrated. 
Luckily, that exists in a personal filter straw. All you have to do is refill your water bottle with water from a public source and put the straw in. The water will filter automatically as you drink through it.
Whether your loved one is going on an extended hiking trip, an exotic beach destination, or an ancient city, a filter straw will be an incredibly convenient way to stay happy, healthy, and hydrated. 
Here's to Gifts That Have an Impact
Buying a thoughtful gift means really taking the time to consider what your loved one might need this year. Whether it's better health and wellness, a cozier home, or a much-needed getaway, we're sure your loved ones will be impressed with the thought you put into choosing their present. Here at Sophistiplate, we wish you a season of happy gifting!
Sources:
Maskne Is the New Acne, and Here's What Is Causing It | The New York Times 
Beyond Memory: The Benefits of Sleep | Scientific American 
How the Pandemic Did, and Didn't, Change Where Americans Move | The New York Times 
Air Travel Is Back, Including All the Things You Hated | The Wall Street Journal
---